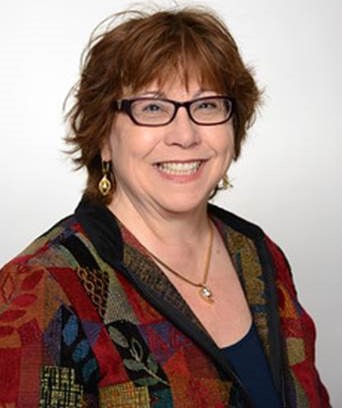 Dear WMBA Members:
As we close 2018 we can look back and say it was an interesting year.  Early Spring, through Summer was a real estate market roulette spinning the internet and hoping for first viewing before the property hit the multiple listing service.  Many first time homebuyers looking for the perfect house in a small offering of homes in their affordable range.   Multiple offers and restructuring of contingencies drove many buyers back into their rental leases, and disappointment and discouragement was widespread.
Products started to be reintroduced to assist in making the first home perhaps not the forever home, but a home that could be remodeled and tailored to the borrowers liking.  Homestyle loans started to show a nice growth, as were a stimulant increase in subordinate seconds to use the funds for updates and upgrades.  
The economy was making very positive movements, to the point the Federal Reserve decided to slow down the activities with a few rate increases, including the more controversial one in December.    However, in the wide spectrum and historically rates are still good, and business will continue to be good. 
Builders have had a chance to rethink their inventories, and have developed several models that are smaller, more efficient, and more affordable, yet allowing profitability, so the building will continue, to provide more supply to the pent-up demand.  All indications are that the next five years, provided no earth-shattering events, our industry should continue to roll in a positive direction.
There will be products dusted off and re-invented including buy-downs, lock and shop, even a few adjustable rate loans will begin to resurface.   All good products if used to the best interest of the borrower.
Your Wisconsin Bankers Association was active and providing excellent tools and useful information to excel in your business.   We kicked of with the installation breakfast and started a new tradition of inviting back our past presidents to join us for the breakfast and swearing in of the new directors and executive team.   It was nice to catch up and reminisce about how things were done in the past and how our business is conducted today.  The core values still hold true after 44 years of the Association being active.    
The chapters kicked off several events summer/fall 2018, including the Milwaukee Chapter Zoo Ala Carte Event, the Madison Chapter Installation, and Distinguished Member Award  celebration, a LinkedIn event in combination with the RASCW, and the ugly sweater Milwaukee Chapter holiday party.  The Wisconsin Mortgage Bankers, State Association had a State Golf Outing in September 2018, Fannie Mae Round Table conference call in October 2018,   Best of Business Event in 2018, along with the 1
st
annual Boot Camp Workshop in November and we launched our new pages in Linked In and Facebook, so be sure to join, favor, and follow.
So enough of the things behind us, let's take a new look to 2019.   Interesting fact regarding Resolutions for the New Year.  The thought of preparing a resolution for the incoming year was started early on:
Babylonians made promises to their gods at the start 
of
 each year that they would return borrowed objects and pay their debts. The Romans began each year by making promises to the god Janus, for whom the month 
of
January is named.
.
So fast forward to 2019 
 time to get ready for another great and interesting year.  Some best practices to follow:
Avoid clutter.   Engage Workers.  Reward Effort.  (even yourself).  Be Vulnerable. Stay Committed. Seek Clarity.  Create Cultural Cohesiveness.  Focus Team Effort.  Communicate.
Mark your calendar early on for the WMBA events so you will have them noted and ready to register, attend and enjoy, whether an event, or a committee meeting.  Get involved. Make suggestions, your opinions matter and another idea is another opportunity.
Where to we start as we navigate into 2019?  More attention regarding the regulatory changes will be internalized for our community banks, and larger banking institutions regarding aligning with the 2019-2020 directive of CECL.   We will need to watch and monitor any tightening of credit that may come with these changes, once the government makes their final decision on the implementation date.  Be watchful of your Legislative committee on task to several other laws that may have impact on our industry.
Chapter Events coming up will include the Winterfest 2019 for the Madison Chapter, a fundraising bowling event, an event regarding housing trends, lender down payment, and there is chatter that they will have a presentation of how to prepare for an active shooter training, and their annual golf outing.  The Milwaukee chapter will be presenting a Linked-In event, their monthly social network opportunities.  As a member of the Association you are invited to register for any and all events whether presented by the Madison or Milwaukee Chapters.
The State Board will be offering a Freddie Mac Roundtable sometime in February or March, and naturally our annual conference, April 3, 2019 at the Grand Geneva, Lake Geneva.  You will want to mark your calendars now to attend.  Rooms will be available by blocks for the night of the 3
rd
should you wish to stay over and drive to work in the morning.   This year's event will be spectacular featuring three key note speakers, along with a reverse sponsorship session, and plenty of opportunity to network with our peers, spouses, or business associates at the end of the conference.
Welcome to 2019, kick it off and jump in remember always to MAKE YOUR MARK!
Regards,
Jan Brezina
WMBA President 2018-2019
National Mortgage Insurance Corp.
jan.brezina@nationalmi.com
262-347-8156

Legislative Update - Buddy Julius







Governor Elect Tony Evers has announced his first four cabinet picks. The Firm Consulting is excited by these picks due to our preexisting relationships with each of them. We believe this projects a great opportunity for our clients to work closely with the new administration.
As of Dec. 19, 2018 - 3:00PM CST

Department of Administration Secretary
Joel Brennen
 - Served as CEO of Milwaukee's Discovery World for the past 11 years.
 - Ran Milwaukee Mayor Tom Barrett's Campaign for governor in 2002 and campaign for mayor in 2004.
 - Served as executive director of Milwaukee's Redevelopment Authority.

Department of Natural Resources Secretary
Preston Cole
 - Currently serves as a commissioner for the Department of Neighborhood Services under Milwaukee Mayor Tom Barrett.
 - Member of the state Natural Resources Board that advises DNR.

Department of Corrections Secretary
U.S. Marshal Kevin Carr
 -   Sworn in as a marshal in 2010 after 30 years with the Milwaukee County Sheriff's Office.
 - Member of the National Organization of Black Law Enforcement Executives.

Department of Tourism Secretary
Sara Meaney
 - Chief marketing and development officer at Milwaukee Film.
Stay tuned for more updates to the administration.
---
Upcoming Events
2019 WMBA Real Estate Finance Conference 
SAVE THE DATE! 
April 3, 2019
Grand Geneva Resort & Spa
Lake Geneva, WI

Details for attendees and sponsorship opportunties will be available soon!
 
---
Milwaukee Chapter Holiday Event Highlights
The Milwaukee Chapter held their holiday party on December 13, 2018 including an ugly sweater contest and donations for the Marines Toys 4 Tots. Below is Milwaukee Chapter President Margaret Haagensen presenting a $420 check to the Marines for the Toys 4 Tots program.
Check out all of the photos on the Milwaukee Chapter webpage in the Photo Gallery. You can also find posts and photos on our Facebook and LinkedIn pages.
 
---
Madison Chapter WinterFest 2019
Please join us for apps/drinks and networking.  Registration includes 2 drink tickets, appetizers and 1 raffle entry ticket. For those who want to stay later, a band will be taking the stage at 7:00. 

Remember, with the Sylvee Lot and Free parking after 4 at the Neighbor lot-parking is not an issue!

Location:   The Brink Lounge
                    701 E Washington Avenue
  Madison, WI 53703
                     
Date:           Thursday, January 17, 2019

Time:           4:00 - 7:00 pm

Cost:           Member Registration by January 10, 2019: $25
                    Member Registration After January 10, 2019 and On site Registration: $30
  Non-Member Registration by January 10, 2019: $25
  Non-Member Registration After January 10 and On site Registration: $30
 
 
Registration includes 2 drink tickets, appetizers and 1 entry to raffle drawings.
Register by January 10, 2019 for best rates!
 The top mortgage stories of 2018.
From a housing market in turmoil and the technology to save it to the myriad new faces in both the industry and Washington, here's a look back at some of the biggest and most read mortgage and housing stories of 2018.

Click here to read about the top mortgage stories of 2018.
---
Could the 30-year mortgage disappear?
By Amy Scott
December 12, 2018 | 6:47 PM

The letters FHFA may not mean much to you, but the Federal Housing Finance Agency has a lot of power over the way houses are paid for in this country. President Donald Trump's new nominee to head the agency, Mark Calabria, would likely make some changes if confirmed by the Senate. Calabria is currently chief economist for Vice President Mike Pence and a long-time critic of Fannie Mae and Freddie Mac, the two mortgage finance companies the FHFA oversees. One change the libertarian-leaning economist has recommended in the past: ending government support for the 30-year fixed-rate mortgage.
The 30-year mortgage is by far the most popular home loan in the country, making up almost 90 percent of new applications. That's partly because Fannie Mae and Freddie Mac provide a steady stream of funding for those loans — by purchasing them from banks, bundling them into mortgage-backed securities and guaranteeing those bonds against default.
But not everyone is a fan. Stretching a loan over such a long period makes monthly payments more affordable, said Edward Pinto with the American Enterprise Institute, but ultimately makes homes more expensive.
"It all comes down to supply and demand," he said.
Making loans more affordable increases demand for housing, Pinto said, and when the supply of homes is tight, as it has been for the last several years, that pushes up prices.
"It'll particularly drive up the price at the entry level, because that's where the demand constraint is the highest," he said.  
"I like the idea of taking some of the emphasis off of the 30-year fixed-rate mortgage," said Ben Keys, assistant professor of real estate at the University of Pennsylvania's Wharton School. "It's not for everyone." For some people, Keys said, a 15-year mortgage or an adjustable rate makes more sense. But if Fannie and Freddie were to suddenly stop guaranteeing 30-year mortgages, he said, "we should expect house prices everywhere to go down, which could be a potentially large shock to the housing market." At a time when the housing market is already slowing down, he said, "is this really what the housing market needs right now?"
A world without the 30-year mortgage isn't so hard to imagine, said Jenny Schuetz, a fellow with the Brookings Institution. "There are lots of countries other than the U.S. where the 30-year fixed-rate mortgage is actually pretty scarce, and those countries have similar at least home ownership rates to the U.S.," she said. If the U.S. government does move away from the 30-year mortgage, Schuetz said, it should do so gradually and with plenty of protections for borrowers.
---
Upcoming Educational Webinars
Click here to view the calendar register for the upcoming webinars
---
Wisconsin Mortgage Bankers Association Online Store
The WMBA and the MBA have teamed up to bring you great access to the education components you need to stay current in the Mortgage Banking Business.
For every product purchased through the WIMBA-MBA store the WMBA receives a % back.  
Please use the link below to help support our Association!
Wisconsin Mortgage Bankers Online Store
Remember to check back often!
Return to Top