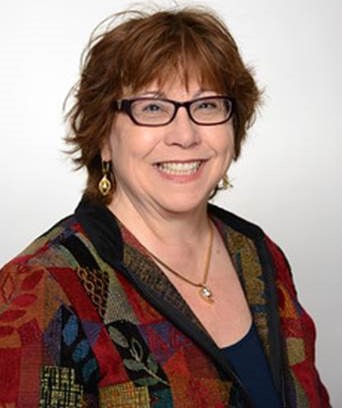 Dear WMBA Members:
FANTASTIC!!!
 What a great time to be a member of the Wisconsin Mortgage Bankers Association.
Membership renewals and new memberships
are coming in at a nice pace.  I would like to take a moment to thank our members who are renewing, for your continued support, and appreciation of the value added from your industry association.
If you have not yet processed your renewal, please do so, or please confirm with your accounting that it has been paid, we can easily send you a new invoice if the renewal has been lost in your email. A big thank you to Joe Doyle and Randy Reese for taking the lead on following up on the renewals and promoting new membership.   
We are seeing new members sign up individually as piggyback members of a company member.  For only $50 per annum it is a great opportunity to connect with the great benefits available. We are very excited to see an increase in the number of new small branches with corporate headquarters outside Wisconsin looking memberships.
The WMBA offers a reasonable membership fee with limited memberships, there are many possibilities.   It is always good to see the involvement, and comradery through attendance and networking, and there are many opportunities available.  
I would like to give  a shout out to members working behind the scenes to put together our events, driving our association to the forefront and the leadership positions we have earned: our
Educational Committee
  Patti Katzban, Amy Lirette, Miguel Ocampo, Lee Turner, Sara Whitley, your efforts for our Educational Series has not gone unnoticed. Thank you for your time, the message you deliver, your ideas, and the excellent events you are creating for our membership.  I am sure the Roundtable with Fannie Mae on October 4, 2018 will be well attended, as will the Mortgage Boot Camp in November.
John Walrath, Carl Pietraszwski, your drive on behalf of the
Legislative Committee
is welcomed. Your association thanks you and your volunteers, for "Spinning the Wheel" at the Golf Outing to increase our coffers for our PAC and Conduit.  Every dollar helps us get the word out that the Wisconsin Mortgage Bankers Association is a value add for information, opinions and assisting in the structuring of new legislation that impacts our business.   Your presence working with our lobbyist and following new legislative that will have impact on our industry is so very important.  It is important the membership knows it takes a village, and new members to the committee are welcomed.   As you follow the E-signing legislation, the Safe Act changes, and now the Appraiser's Association is looking to bring legislation to the forefront with regard to a time limitation of responsibility for the appraisal work.  As a member you can use our website
www.wimba.org
and pledge your support to the PAC and CONDUIT.
Best in Business Committee
.  Rob Helvey, Steve Hansen, Rodney Weis, and Jean Daul, and the members of the State, Madison and Milwaukee Board of Directors.   Thank you for your efforts, we had over 219 members nominated for the various award categories, it won't be an easy decision to identify the finalists in the categories.  Our Lifetime Achievement award will be reviewed by the committee and past Lifetime Achievement winners.   It will be a wonderful evening to enjoy the networking, dinner and the ceremony.   Sponsorships are open, and greatly appreciated.  Mark your calendars for October 25, 2018.
State Golf Event Committee,
Sensational!!  Is what comes to mind
.
Matt Pierce, Craig Kouba, Bob Conley and Joe Doyle, what a team! The Fearless Foursome, along with our WMBA Administrative Group.  Thank you for all your efforts.  We could not have asked for a better day.   The weather was great, the course was strong and challenging, the flow of the game went well, with several sponsors manning the holes to add some fun to the day.   Unfortunately, no winner for the Ford Truck that was a sponsored prize, however there were many nice gifts presented and well received.  Mark your calendars for next year, and certainly talk up the event.
Single Family Committee
is growing.   A big thank you to Leo Spanuello, for his efforts in recruiting help in Green Bay and Appleton, and organizing a Single Family Committee group in that region.  Thank you Margaret for managing the kickoff in Milwaukee in September.   It is always a great round table and open for anyone to attend.
The Milwaukee Chapter held their Social Networking event last week, had an appraiser stop by to talk about what is happening in the market, and how values are holding.  A good conversation, and a nice exchange of information between those who attended.    Madison is having their fall kickoff which is always a well-attended event, additionally they are teaming up with the WRA offering a LinkedIn training.  Watch the website for these events.
Stay tuned as we continue to move forward with more news, educational, and networking events.  Like the letter started FANTASTIC.   What a great time to be a member of the Wisconsin Mortgage Bankers Association.
Remember to talk up your Association, and get involved.  Make your Mark.
Regards,
Jan Brezina
WMBA President 2018-2019
National Mortgage Insurance Corp.
jan.brezina@nationalmi.com
262-347-8156

Legislative Update - Buddy Julius
On Tuesday, September 25th, The Firm hosted an event for the SSDC (Wisconsin State Senate Democratic Committee). WMBA Executive Board members Rob Helvey and Leo Spanuello attended the event on behalf of the WMBA.

Pictured below is Rob Helvey and Senate Minority Leader Jen Shilling following their conversation about the WMBA. 


---

Upcoming Events


2018 Annual Best in Business Awards 
Best in Business Awards Event
October 25, 2018
Milwaukee Marriott West
W231N1600 Corporate Ct
Waukesha, WI 53186

NOTE: Cut off for room reservations is October 4th.


The WMBA Best in Business awards were created in 2015 to recognize the exceptional work of individual employees and the commitment they have to the Mortgage Lending Industry. On October 25th we will present the winners of the 4th Annual Best in Business Awards. This year the award categories are:
| | | | |
| --- | --- | --- | --- |
| Mortgage Banker of the Year | Best Industry Service Provider | Community Involvement  | Rising Star |
| Best in Servicing | Best in Leadership | Best in Processing | Best in Underwriting |
| Best Loan Originator - Credit Union | Best Loan Originator - Community Bank | Best Loan Originator - Large Bank | Best Loan Originator - Mortgage Banker |
 Additionally, a Lifetime Achievement Award will be selected by the Nomination Committee. This committee consists of a large, diverse group of directors from the WMBA Board, Madison and Milwaukee Chapter board members, and a group of other members of record who will screen all nominations.

We still have Sponsorships available for this event - Click here for details.
Return to Top
---
2018 WMBA Mortgage Boot Camp
Mortgage Boot Camp
November 13-14, 2018
Delafield Brew Haus
Delafield, WI

Designed for those who work in the mortgage industry, this new one-and-a-half-day seminar will walk you
through the mortgage loan cycle and everything you need to know to be a stronger mortgage professional.
This intense workshop will give you advanced knowledge of each step of the mortgage process and
provide you with opportunities to learn from seasoned experts.

Click here for all of the details!


---
2018 Fannie Mae Round Table Discussion - Webcast
Fannie Mae Webcast
October 4, 2018
WMBA members only event

This is your opportunity to hear from the experts at Fannie Mae about the top issues of the day that they are hearing about from people like us. Join us for one, or both sessions and get the latest directly from Fannie Mae!
 
Session One – 9:00am - 10:00am round table discussion.
Origination: Top 10-15 Questions to Fannie Mae plus updates on Day 1 Certainty.
 
Session Two – 10:30am - 11:30am PowerPoint showing servicing and pitfalls.
Servicing: Top 10-15 Questions to Fannie Mae plus new options/updates on MI Cancellation.


Click here for all of the details!


Madison Chapter Education Event
Building Your Network - The Power of LinkedIn

Tuesday, October 16, 2018
Flix Brewhouse
Madison, WI

Take the leap from just having a LinkedIn profile (sound fa­miliar?) to understanding this powerful networking tool. Learn the best LinkedIn strategies and practices for im­proving your profile, searching, connecting and sharing your expertise and professional brand.
 
Wayne Breitbarth was once an unwavering social media skeptic and is now a LinkedIn expert who will help you access the full power of LinkedIn. He is an experienced businessman, speaker, and author and an internation­ally recognized industry leader in LinkedIn training, marketing, and consulting. Wayne has taught tens of thousands of people how to effectively market themselves and their businesses with LinkedIn.

Each attendee will receive a free copy of Wayne's critically acclaimed book. The Power Formula for LinkedIn Success now in its 3rd edition.
Click here for all of the details.
 
Sponsored by: WMBA, RASCW, Realtors Association
 



Registration Deadline October 9, 2018
---
Milwaukee Chapter - ACTS Housing Donation from Zoo a la Carte event
WMBA Milwaukee Chapter Board members, Teressa Rowley, Margaret Haagensen, and Sherri Krabath, presented a $500 donation to ACTS Housing.  The money was raised at the Milwaukee Chapter's annual Zoo event on August 17, 2018 through a 50/50 raffle.
 
Rebecca Stoner, Director of Development, said: "ACTS Housing is beyond grateful for the support of the Wisconsin Mortgage Bankers Association. The contribution will go towards our programs to support families with limited incomes in purchasing their homes. Services include: real estate, homebuyer counseling, home rehab counseling, and loans and grants for home repair. To learn more about ACTS Housing visit www.actshousing.org."

Below is the check presentation by Margaret Haagensen to Dorothy York, Associate Director. Rebecca Stoner is in the back, second from the left.
 



 
---
Madison Chapter 2018 Fall Kick Off Event - Highlights
It was a great event at the Breakwater on Septebmer 26, 2018 for the 2018 WMBA Madison Chapter Fall Kick Off.  We had over 70 people in attendance. We raised a lot of money for Ronelle Escher during the 50/50 raffle and all proceeds were given to her and her family to help them out. Madison Chapter President Chad Laipple recognized Pete Stebbins as the former President and announced who was on the current board.
 
Lori Ortgiesen recognized our DSA award winner Todd Snodgrass with the Madison Chapter award for the year and many of the former DSA winners were also in attendance.
---
 
 Commercial/Mortgage Debt Outstanding Up in Q2
Commercial and multifamily mortgage debt outstanding swelled by $52.3 billion in the second quarter, according to new data from the Mortgage Bankers Association (MBA). The second quarter was 1.6 above the first quarter's debt outstanding.
 
The total commercial/multifamily debt outstanding rose to $3.27 trillion at the end of the second quarter, while multifamily mortgage debt outstanding was up by $1.3 trillion, a $20 billion, or 1.6 percent, increase from the first quarter. All four major investor groups—banks and thrifts; federal agency and government-sponsored enterprise portfolios and mortgage-backed securities; life insurance companies; and commercial mortgage backed securities, collateralized debt obligation and other asset-backed securities issues—reported increases.
 
"The balance of mortgage debt on commercial and multifamily properties grew faster during the first half of 2018 than during any other first half since 2007," said MBA Vice President of Commercial Real Estate Research Jamie Woodwell. "The four major investor groups all increased their holdings, and multifamily mortgage debt outstanding topped $1.3 trillion for the first time. Strong property fundamentals and values, coupled with still-low mortgage rates and strong loan performance, are all supporting the market."
---
Fannie Mae launches challenge for healthy affordable housing solutions
The initiative is a two-year, $10 million commitment.
It's long been apparent, but it's now safe to say that the housing industry is becoming increasingly unaffordable. As more homeowners and renters struggle to afford homes, the quest to discover a solution is taking center field. 

The Call for Ideas on Healthy Affordable Housing is an extension of the company's Innovation Challenge, which is a key component of Fannie Mae's Sustainable Communities Initiative.
The Innovation Challenge will be a two-year, $10 million commitment to source new ideas, challenging public, private and nonprofit organizations to reimagine affordable housing as the prescription for a healthy life.
Fannie Mae's Executive Vice President and Head of Multifamily Jeffery Hayward said Fannie Mae is committed to increasing access to healthy, affordable housing.
"The Innovation Challenge addresses the evolving needs of homebuyers, homeowners and renters where they overlap with health and wellness issue," Hayward said. "Access to affordable homes that keep residents safe and healthy is a critical industry issue, and one that requires us to look at how housing and health impact each other in order to find the best solutions."
According to Fannie Mae, too many people are forced to make trade-offs between the affordability of their housing and the health and safety of where they live.
The company cites research indicating poor-quality housing can have a direct, negative impact on a person's health, especially in underserved communities where they are inextricably linked.
Fannie Mae Vice President of Sustainable Communities Maria Evans said the company recognizes the value in working with new partners to create comprehensive solutions.
"We are fostering sustainable communities by incubating innovative ideas that directly address our mission to bring affordability and stability to underserved areas and help ensure those residents have access to healthy, affordable, safe places to call home," Evans said.
The application period is open from Sept. 26, 2018, until Nov. 1, 2018. You can read more about the challenge here.
---
Upcoming Educational Webinars
Click here to view the calendar register for the upcoming webinars
---
Wisconsin Mortgage Bankers Association Online Store
The WMBA and the MBA have teamed up to bring you great access to the education components you need to stay current in the Mortgage Banking Business.
For every product purchased through the WIMBA-MBA store the WMBA receives a % back.  
Please use the link below to help support our Association!
Wisconsin Mortgage Bankers Online Store
Remember to check back often!
Return to Top