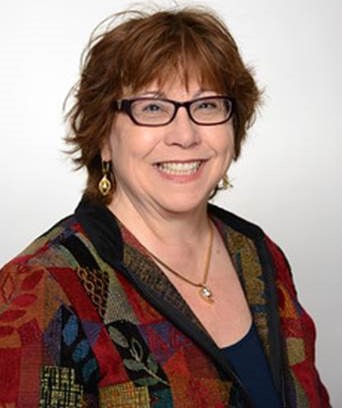 Dear WMBA Members,
"Despite the forecast live like its Spring!"  Lilly Pulitzer,    I think we would all agree 2018-2019 winter has been quite a roller-coaster ride, with a mild November, a wish for snow during the holiday break in December, and a ridiculous blast of a winter vortex that dropped our temperatures lower than   Anchorage Alaska in January and enough snow in February that cities have ask their residents "not to shovel" since there is nowhere to put the snow.  Interesting enough our real estate market has continued to move forward.   The predictions using a crystal ball are indicating a year like 2018, perhaps a little less activity.   The "Feds" seem to agree in leaving the interest rates alone for the moment, and builders are finding a way to hit profitability in a 250-300K price range of property.   In case you have not heard, millennials are taking a higher percentage of the purchase market. 
https://amp.businessinsider.com/millennials-taking-over-mortgage-market-homeownership-2019-2
I read somewhere not to bury the lead story, so we will start with the 45
th
Annual Conference.  The Association is preparing to provide a spectacular event for our membership.   Now is the time to register for the event.  Go to
www.wimba.org
.   You will have the opportunity to learn valuable information from three excellent keynote speakers.   You will hear information that you will be able to apply every day and these tools will only add to your success.
Review the list of our Private Vendor Showcase participants and allow for two – one-half hour sessions for small registered groups, to learn more about their products and what they can offer you to assist in streamlining your business flow.  They can offer more tangible and in many cases varieties of products to increase your profitability.   It is a win/win to have them sponsor at your event, and to learn new options for your customer base.  Be ready to register for two of these -one-half hour sessions.  Feel free to ask them to set up a follow up appointment if you are interested.
Enjoy an evening of networking, great food, play money casino fun, prizes, and raise money for The MBA Opens Doors Foundation.  This is an industry related charity whose vision is "O
ur vision is a world where families with sick children receive mortgage or rental payment assistance while a child is in treatment, allowing parents and guardians to focus on the medical needs of a child rather than on a home in jeopardy
."  
https://www.mbaopensdoors.org/
   LLEG   Listen, Learn, Exchange and Give.   Make Your Mark.
Your Association has been very busy on your behalf.  We were very active in the political arena this month.   We were introduced to Secretary Kathy Blumenfeld Wisconsin Department of Financial Institutions, and her staff.  Incredibly this meeting facilitated within weeks of her appointment.  Our lobbyists, Buddy Julius and Ryan Murray knew it was important to us to get a relationship built with the Department of Financial Institutions, get our name out there and they delivered.
John Walwrath, Co-Chair of the Legislative Committee, Liz Steinhaus, General Counsel with Fairway Independent Mortgage, Buddy Julius, Ryan Murray our lobbyists and I, were prepared to have open dialogue offering our assistance and expertise to Secretary Blumenfeld, and her staff as a resource.  We were also prepared for our immediate ask regarding the SAFE ACT hoping to have legislation reach fruition prior to the November 2019 deadline.   The good news, the meeting went exceedingly well, the relationship has been initiated and we were told the SAFE ACT proposal has been sent for writing.    It is a good first step.    
We had a political triple play last week, with Joe Doyle conversing with Representative Tyler August who is the Assembly Speaker pro tempore, at an event in Walworth County, Leo Spanuello, Rob Helvey, Buddy Julius and Ryan Murray met with State Senator Patrick Testin  at an event on Monday,  in Milwaukee, Senator Testin,  serves on numerous committees with a strong record of 26 bills or resolutions that he authored passing or being enrolled.  He also took on the leadership role of Caucus Vice Chair in 2018.  I attended an event on Monday in Waukesha County at the invitation of Representative Scott Allen, who has recently been appointed to chair the Assembly Committee on Community Development.  Also attending the event was State Senator David Craig.  The Wisconsin Mortgage Bankers Association is making strong alliances with key legislators to assist when we need to advocate for legislation that would have an impact to our industry.   Remember we need your support through the PAC and Conduit to continue the Associations work.  Please consider a contribution today.
The State Board Educational Committee just completed another exceptional learning session for members-only and the session was well-priced "free".  Another membership value for our membership.   The WebEx offered two one-hour sessions presented by Freddie Mac on product and guideline clarifications, updates to their AUS systems, and clarifications on the reps and warranty waivers.    The servicing session that followed highlighted the changes to the servicing process, spending a good deal of time on payoffs and expectations on delivery.  The feedback was excellent.  This session complimented the Fannie Mae roundtable that we provided in the fall.
Our communications and social media group has added a minimum of two additional industry related articles or promoting member/industry events such as the WHEDA seminar for their Homestyle product.  Remember to follow us on Facebook and LinkedIn.   The Chapter Events are posted as well, currently the Milwaukee Chapter's LinkedIn session on March 6
th
is posted for registration along with the conference.
The Membership Committee is pleased to announce the confirmation of a new member Finastra, we will be listing them on our media and website soon welcoming them to the Association.  We are working with two new prospects as well.   
Single Family Residential Committee continues to evolve and drawing interest in Appleton and Green Bay to get a higher level of involvement of our members in that region.  The same agenda used at the Milwaukee meeting is used in Appleton and Green Bay and information is exchanged.   
We look forward to seeing all of you at the conference on April 3, 2019.   We are continuing to stay engaged in industry interests, and value-added features for our membership.  We are proud to be identified by other Associations who hear positive things about what we are offering our membership.   
Thank you for being a member and in many cases an active participant of this Association.
Regards,
Jan Brezina
WMBA President 2018-2019
National Mortgage Insurance Corp.
jan.brezina@nationalmi.com
262-347-8156

Legislative Update - Buddy Julius
Governor Evers delivered his budget address to the Legislature on February 28. The Evers administration budget proposal is now in the  hands of the Legislature where is will go under extensive review and debate in the coming months by Republican and Democratic 
lawmakers. Meanwhile the government affairs team and WMBA legislative committee will be reviewing the budget to learn if there are any budget provisions that benefit are as currently drafted adverse to our industry. 
 
On the legislative outreach front, WMBA members met with Department of Financial Institutions (DFI) Secretary Kathy Blumenfeld and her leadership staff to discuss how the agency and our industry can partner on issue objectives. There was also substantial discussion about the SAFE Act, and how we can work together to expedite the implementation of the law. See photo below from the meeting with Secretary Blumenfeld, her staff and Jan Brezina.



















WMBA members and the Firm Consulting team also engaged in general policy discussions recently with Senator Pat Testin who is a member of the Financial Services Committee member. 
 
Return to Top
---
Upcoming Events
2019 WMBA Real Estate Finance Conference 
April 3, 2019
Grand Geneva Resort & Spa
Lake Geneva, WI
Join us April 3rd for the 45th Annual Wisconsin Mortgage Bankers Association Real Estate & Finance Conference at the Grand Geneva Resort & Spa in Lake Geneva, WI.

For all of the details and to register, to go the Conference Home Page. Thank you to all of our generous sponsors. There are still sponsorships available!
Don't get passed by! This year we will have Nationally renowned speakers that are going to help you really "Make Your Mark" in the industry!
Discounted hotel rooms at the Grand Geneva for our conference are available at a rate of $130 per night plus tax.

The cut off date for this special rate is March 3, 2019. Book your room today!
---
Milwaukee Chapter Education Event - The Power of LinkedIn
Building Your Network - The Power of LinkedIn
March 6, 2019
Delafield Brewhaus
Take the leap from just having a LinkedIn profile (sound familiar?) to understanding this powerful networking tool.

Learn the best LinkedIn strategies and practices for improving your profile, searching, connecting and sharing your expertise and professional brand.

Wayne Breitbarth was once an unwavering social media skeptic and is now a LinkedIn expert who will help you access the full power of LinkedIn. He is an experienced businessman, speaker, and author and an internationally recognized industry leader in LinkedIn training, marketing, and consulting. Wayne has taught tens of thousands of people how to effectively market themselves and their businesses with LinkedIn.
| | |
| --- | --- |
| Each attendee will receive a free copy of Wayne's critically acclaimed book. The Power Formula for LinkedIn Success now in its 3rd edition Sponsored by Waterstone Mortgage Corporation. | |
Location:
 
Delafield Brewhaus
3832 Hillside Drive
Delafield, WI 53018
262-646-7821
 
 
Date:
 
March 6, 2019
Registration deadline March 5, 2019
 
 
Agenda:
 
1:30 - 2:00pm  Registration
2:00 - 4:00pm   Program 
4:00 - 5:30pm   Single Family Committee Roundtable / Networking - Appetizers and cash bar
 
 
Cost:
 
Member: $15.00 - Includes 1 drink ticket and appetizers at social hour      
Guest:     $20.00- Includes 1 drink ticket and appetizers at social hour       


 
Registration Deadline: March 5, 2019
---
Madison Chapter 16th Annual Bowling Fundraiser
Thursday, March 14, 2019
Village Lanes
Please join us for our 16th Annual WMBA Madison Chapter Bowling fundraiser! The format again this year will be 5 person teams/8 pin tap, with a raffle and silent auction. 
Proceeds this year are to benefit The Home Buyer's Roundtable and The Fund for Ronelle Escher. 
 
Please call either Lori O at 608-234-0812 or Amy C at 608-220-2729 with questions or to donate a raffle prize/silent auction item.

Silent Auction Printable Form
Location:
Village Lanes
208 Owen Road
Monona, WI
 
 
Date:
Thursday, March 14, 2019
Registration deadline March 8, 2019
 
 
Time:
Registration: 10:30 am
Bowling Begins at 12:00 pm
 
 
Cost:
$150 per 5-person team
includes bowling, shoes, 2 pitchers of beer per team and appetizers/networking after

$15 for non-bowlers
eel free to come mingle and join the fun
 

Questions or to donate a raffle/silent auction item - please call Lori O 608-234-0812 or Amy C 608-220-2729.

Click here to download a flier for this event.
---
Madison Chapter Golf Outing
May 16, 2019
University Ridge Golf Course
Madison, WI



Save the Date - Details soon!
---
 Servicers not providing enough 'wow factor' to keep borrowers loyal
By Elina Tarkazikis
February 27, 2019

Mortgage servicers are not doing enough to keep borrowers loyal when it comes to the next loan.

Only 17% of borrowers will use their same servicer to originate or refinance a mortgage loan, according to the Mortgage Bankers Association.

"I would argue that over 50% of the servicers in this country continue to think about the customer as the investor, not as the borrower. We really need to start thinking more outside the box and thinking about how as servicers we can do more," said Roberto Hernandez, partner at financial services company PwC.
So much attention is paid on the originations side to delivering a positive customer experience, but these efforts fall short on the servicing side, meaning servicers are passing up potential opportunities to strengthen customer satisfaction and retention.
"The category has been built off of billing statements and a call center. The world has to be bigger than that," said Barbara Yolles, chief strategy officer at The Money Source.
Hernandez and Yolles were among panelists at the MBA's Mortgage Servicing Conference in Orlando, Fla.
The same way that on the originations side lenders are investing in digital mortgage tools, calculating rate comparisons and educating customers on product offerings, servicers can offer assistance options, educate borrowers on why payments may have changed and explore ways to streamline processes to support a better experience.
How does your digital mortgage stack up?
"Here you have this readily available pool of borrowers who could refinance or could decide to upgrade and move into a home. And when you look at customer retention, when you look at those borrowers who are paying off their mortgage, either to buy a new home or to refinance, we have a very scary statistic that shows less than one in five will use their servicer," Marina Walsh, the MBA's vice president of industry analysis research and economics, said in an interview with National Mortgage News.
What's more, consumer interaction is up in recent years based on growth in website and mobile logins per loan, making it easier for servicers to get in front of borrowers, according to the MBA. This presents even more opportunity to provide things like ancillary services or even cross-sell products.
"Borrowers are logging in. The idea is, how do you translate this into something of value," said Walsh. "There's not enough of a 'wow factor' in servicing for the borrower to go that direction and call their servicer and say, 'hey can you give me a better offer.'"
While the argument may stand that investing money in the customer experience on the servicing side presents financial roadblocks while not supporting the segment's core purpose, the turnaround could be tremendous should borrowers develop allegiance to their servicers.

E-warehouse lines of credit provide lenders with a more efficient and cost-effective method to fund originations
SPONSORED BY


Digital mortgages
Some of the country's largest banks who service still get around half of their volume from third-party correspondent channels when they could be leveraging their own customer base, according to Walsh.
"As a servicer we have to educate customers; we have to help them navigate the complexities of this very difficult purchase, provide them content," said Yolles.
"We need to constantly be giving them information so that they feel we're championing their success. If you do that, they build a bond with you. If you add value to their life, they will feel more sense of loyalty to you than they might to somebody else, and that can be the difference maker," she said.
---
Make Your Voice Heard through MBA Mortgage Action Alliance
MBA Staff

February 22, 2019

The Mortgage Action Alliance is a voluntary, non-partisan and free nationwide grassroots lobbying network of real estate finance industry professionals, affiliated with the Mortgage Bankers Association.

MAA is dedicated to strengthening the industry's voice and lobbying power in Washington, D.C. and state capitals across America. Get involved with MAA to play an active role in how laws and regulations that affect the industry and consumers are created and carried out by lobbying and building relationships with policymakers. It only takes a moment to get started, and you do not have to be a member of MBA to enroll.

Speak Up Now
With residential, commercial and multifamily issues on federal and state legislative agendas, your political activism is vital. Issues affecting the industry are decided by elected officials who may or may not understand our interests and concerns. Therefore, they need to hear directly from you to explain how their actions affect you, your company and consumers. Without your participation, we are all susceptible to regulations and legislation that would hinder our ability to provide more extensive housing choices, jobs and economic growth. You are a voter, an employer and a constituent. Your voice matters. But you need to use it.

How It Works
MAA is free (and open to all professionals who work in the real estate finance industry); it is nonpartisan and it is easy to participate. When an issue relating to our industry hits a critical point (for example a vote taking place) in Washington or your state, you will receive a Call to Action. To respond to this action, you simply follow a few short steps to send a pre-drafted email stating the industry's position to your elected officials. When you and thousands of MAA members communicate in a unified voice, we not only educate policymakers on the industry, but also achieve our legislative and regulatory priorities.

Get Started
Sign up now at www.mba.org/maa and encourage your colleagues and staff to join as well. All members are required to re-register annually to retain full member privileges. We will notify you to renew your membership prior to its lapse. If you are an employee of a company that is engaged in, or supports the business of, real estate finance you may become an Alliance member. You do not need to be employed by an MBA member firm to enroll in MAA.

Sign up at http://www.mortgagebankers.org/Advocacy/MortgageActionAlliance/MAASignup.htm. By filling in the requested information and clicking the SUBMIT button below, you agree to become an Alliance member and to receive MAA email communications at the email address you provide. You may disenroll from the Alliance at any time.

If you have questions, please review the MAA homepage, http://www.mortgagebankers.org/Advocacy/MortgageActionAlliance, or contact Alden Knowlton at agawkowski@mba.org or (202) 557-2816.

 
---
Upcoming Educational Webinars
Click here to view the calendar register for the upcoming webinars
---
Wisconsin Mortgage Bankers Association Online Store
The WMBA and the MBA have teamed up to bring you great access to the education components you need to stay current in the Mortgage Banking Business.
For every product purchased through the WIMBA-MBA store the WMBA receives a % back.  
Please use the link below to help support our Association!
Wisconsin Mortgage Bankers Online Store
Remember to check back often!
Return to Top