State News & Events
Legislative - New Lobbyist

WI Primary Election Recap

Best in Business - Nominations Open

2018 WMBA Annual Golf Outing

4th Annual Best in Business Awards

Mortgage Boot Camp

Fannie Mae Webcast

Chapter News & Events

Milwaukee Chapter - Zoo a la Carte

Milwaukee September Social

Madison Fall Kick Off

MBA Update

Upcoming Educational Webinars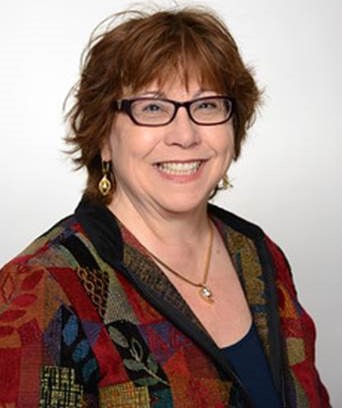 Dear WMBA Members:
So much is happening to bring you the best value we as an Association can offer you to grow and develop your business. We are here for you and have hit the ground running.   
As a reminder please look for the email regarding your membership dues renewal. Please get that processed so you are in active membership status to enjoy some of the great events we have planned.
We had our first State Board of Directors meeting, August 15, 2018. It was electrifying with the amount of energy and ideas being exchanged.
We introduced our new Lobbyist, Buddy Julius of The Firm. Buddy took a few minutes to share his vision on how we as an association will develop with our state representatives. It was refreshing and a renewal of spirit within our group. Your
Legislative Committee
is already busy at work aligning with Buddy providing a list of our members, their home addresses to match them to their representatives.  As we move forward, as an Association, we ask you to assist us by attending events that your representative is present. This will solidify our message to our representatives building relationships between the Association and them when the time comes when we need them to hear us on items impacting our industry on a non-partisan basis, we will be heard because of that relationship. Watch for updates on the website under our Legislative Updates.
Our
Single Family Residential Committee
will be holding their open meeting on Wednesday, September 5, 2018 at Albanese's Road House, Waukesha, WI at 4:00 pm. There is a good discussion on topics that we face in our industry, and valuable solutions to share. We are extending the Single Family Residential Committee to the Northeast region, and setting up a committee meeting in Green Bay, August 23, 2018. These meetings are open to those who are members, and those who would like to attend one meeting to see the value of becoming a member. Appleton will follow in September. Keep an eye on the WMBA Website for information.
Our
Educational Committee
, has locked in the date of October 4, 2018, for a Go to Meeting with Fannie Mae with two sessions. The 9:00 a.m. session is on the top 15 questions that Fannie Mae receives for guideline clarification, and more information on Day One Certainty.  The second session will begin at 10:30 and will be about the top servicing concerns, or best practices. Registration will open early September. You must be a member to register for this and receive the Go to Meeting invite. They are developing the same format with Freddie Mac for early February. Our Boot Camp will be presented on November 13 and 14
th
at the Delafield Brewhaus watch the website for details next month for registration. Space will be limited so register early. This is a full day and a half, seven segments of instructions from taking a loan application to closing, to business development.
Our
Membership Committee
wants you! 
There is no better advertisement than word of mouth. Talk up our Association and encourage others to join. Anyone who is affiliated with our business has an opportunity to become a member. We have added subcommittees to our membership to have an ambassadorship to be there to get the new members introduced and active. We will be offering ten opportunities for our Diversity Mentorship Program. Stay tuned for more details on our website regarding this program.
Best in Business Committee
has taken the task to shorten the nomination survey, so you can easily complete the nominations. All you need is a person's name, their company, their position, and a comment section as to why you feel they should be nominated for this prestigious State Award. The awards have been restructured, any active member, or employee of a member is eligible to be nominated, so look to who you know in your area. The voting has been increased to include all the directors on the State Board, and Madison and Milwaukee Chapter Boards, to have a larger input on the final selections sent to the Committee.
All the Companies of the nominees, will be posted on the website. The committee also added definitions and criteria for each category to assist. The Lifetime Achievement will be selected by the Committee. It is up to you as a member to get your nomination noted for the awards, and drive the nomination toward a win by asking others to also consider them as a nomination.  
Communications and Public Relations Committee: 
Welcome to the WMBA. This committee has launched a new value add for our members. We are branding the WMBA. Look to the website, and logo section. 
With your company's permission
download the logo to your email signature line, if possible to your company website, or letterhead, or business cards. This distinguishes you from your competition as being a member to a trusted association in the industry. Similar to what realtors and builders use to set them apart from their competition, and promote good business practices.
We are using social media to promote the Association events, and community involvement, as a member please submit this items through your chapter, to get sent to the Communications Committee.
Additional, we are looking to develop a phone App that will give you the ability to look at events, committee meetings, and register or acknowledge attendance from your phone. Watch the website for updates.   
The State Golf outing is looking to be a smashing success. Please hurry to register your foursome, or attend the dinner, time and space is running out. An excellent challenges on the course, prizes, dinner and comradery, a day doesn't get better than that.
Thank you again for MAKING YOUR MARK, and becoming active in "your" Association.
 Regards,
Jan Brezina
WMBA President 2018-2019
National Mortgage Insurance Corp.
jan.brezina@nationalmi.com
262-347-8156
Legislative Update - New Lobbyist - The Firm, LLC
The Firm Consulting team is excited to work with and on behalf of the WMBA. As a leading public affairs firm with offices in Milwaukee and Madison, we have consistently delivered successful results to a wide range of clients through legislative lobbying, procurement, community outreach and business incentives and development. 
 
Our team provides extensive experience and expertise in the government relations field, and we look forward to building the WMBA brand while helping the membership and board to advance legislative . 

Below are abbreviated bios from our website. For complete bios, visit The Firm, LLC.


                                             Buddy Julius                        Ryan Murray                  Ninia Linero

Buddy Julius founded The Firm Consulting in 2010 and serves as managing partner and president. He works closely with clients based across the country to create and implement government relations strategies at the state and local levels in Wisconsin.

With nearly two decades of experience working with the Wisconsin Legislature, corporations with significant presences in Wisconsin and local trade associations, Julius brings unique expertise and understanding of how to effectively and efficiently solve his clients' challenges. His clients have spanned diverse fields, including transportation, healthcare, high-tech initiatives, procurement, startup initiatives, education, real estate and financial services. Julius represents the majority of his clients on a multi-state, federal and municipal level.

Ryan Murray serves as a partner at The Firm Consulting. Murray joined The Firm Consulting after serving as deputy chief of staff to Wisconsin Gov. Scott Walker during the most pivotal years of the Walker administration. He is currently the most senior member of the Walker administration serving as a public affairs consultant.

As deputy chief of staff, Murray oversaw the development of Gov. Walker's public policy agenda during a time when Wisconsin became a national leader in government reform. He also managed his relationships with the state legislature and worked closely with cabinet secretaries on policy implementation, management and communications. Murray was intimately involved in the development and negotiation of the state's biennial budget and shepherded to passage much of the governor's most influential legislation. Murray also served as policy director for Gov. Walker's 2010 campaign.

Ninia Linero is the Firm Consulting's Director of External Affairs, Ninia Linero works to implement and manage strategic public affairs initiatives to successfully achieve client objectives.
 
Linero spent the past two years as an intern of The Firm Consulting handling communications, public relations and client events. She now works closely with elected officials, community leaders and media personnel to maintain positive partnerships in the community with client advocacy in the forefront of priorities.


 
---

Wisconsin Primary Election Recap from The Firm LLC.
This update will also appear on the new web page Legislative Updates with the Advocacy page.
 

Wisconsin Primary Election Recap

 

 

Governor
 State Superintendent of Public Instruction Tony Evers easily won the Democratic nomination for Governor Tuesday over a field of seven other candidates.  With 100% reporting, Evers won 42% of the vote compared to 16% for firefighter union chief Mahlon Mitchell and 13% for former Rep. Kelda Roys.  No other candidate received more than single digit percentages.
 
A look at the county-by-county returns shows the dominance of the Evers win.  He won all but five counties with Milwaukee County going narrowly to Mitchell and four counties in Western Wisconsin going to local State Senator Kathleen Vinehout.
 
On the Republican side, incumbent Gov. Scott Walker easily defeated his little known opponent with 92% of the vote.
 
Looking to the Fall General Election, it's fair to say the Walker team expected Evers to win and have been preparing for a race against him for months.  The latest finance reports show Walker with about $5 million cash-on-hand and Evers is likely to have spent his campaign account down to zero in order to get through the primary.  That said, Evers is perceived to have the fewest vulnerabilities of any of the Democratic candidates and Walker will have a harder time attacking him than he would have against either Mitchell or Roys.
 
Nonetheless, the Republican Party of Wisconsin has already announced their intention to run ads beginning Thursday and the Republican Governor's Association has reserved $5 million in air time to support Gov. Walker and attack Evers.  It's expected that those ads will start soon as well.  Voters can expect to see many negative ads from both sides with those against Evers focused on his record of government spending and being soft on teachers who abuse their positions.
 
Handicapping the outcome is difficult given the uncertainty of the national environment.  On the one hand, Gov. Walker has the best story to tell of any of his election campaigns.  Unemployment is at historic lows, there are more jobs available than at any time in Wisconsin history, wages are rising, he has made historic investments in K-12 education, he has frozen tuition at the UW System for six straight years, and he has attracted the largest foreign economic development investment in United States history.  
 
However, he's never won an election by more than five percentage points.  A national Democratic wave of even six points could upend all of the positives.  We still believe he has a better than a 50-50 chance to win but he must do everything right between now and Election Day to counter the strong national headwinds he faces.

 

 

US Senate
State Senator Leah Vukmir (Vook-meer) defeated businessman Kevin Nicholson 49%-43%.  Vukmir was the establishment favorite, having been endorsed by nearly every significant Republican elected official and the State Republican Party.  However, she was significantly outspent, three-to-one, by Nicholson's allies such as Illinois businessman Richard Uihlein and various groups he funds.  She was able to run up a huge margin in the vote-rich SE Wisconsin suburbs and manage the losses in the rest of the state.
 
Republicans at all levels are breathing a sigh of relief with the Vukmir win.  It was widely expected that Republican donors, both in state and nationally, would abandon the race if Nicholson had won.  Instead, Republicans can expect significant resources to be spent on GOTV and advertising efforts.
 
As for the likely outcome of this race, the incumbent, Sen. Tammy Baldwin, enjoys several advantages.  She has a significant cash-on-hand advantage with nearly $7 million in the bank compared to next to nothing for Vukmir.  Baldwin is an excellent campaigner, having defeated 4-term governor Tommy Thompson in her first senate campaign six years ago.  She's popular with the Democratic base and maintains a net positive rating among the general electorate.  Most observers believe Baldwin will win handily in the Fall.

 

 

1st Congressional District
The open race for Speaker Paul Ryan's seat saw primaries on both sides with the expected winners handily defeating their opponents.
 
On the Republican side, former Ryan aide and corporate attorney Bryan Steil easily won a five-way primary for the seat securing more than half of the vote.
 
On the Democratic side, steelworker Randy Bryce beat three-time candidate Cathy Meyers to win.  Bryce has been the beneficiary of a national fundraising network established before Ryan exited the race.
 
While this district leans Republican by nearly 10 points, it's expected to be competitive as an open seat in a Democrat-favored national environment.  Steil is a good but untested candidate and Bryce can continue to expect support from the national Democratic apparatus.

 

 

State Senate
Both parties got the candidates they wanted in the key races with primaries.
 
Looking ahead to the Fall, Senate Republicans face a significant challenge in maintaining their 18-15 majority.  They have lost two special elections in a row this year, eroding what had been a 20-13 majority.  They are also defending an open seat with a history of switching parties and they have an incumbent defending a very difficult seat in SW Wisconsin, and have several incumbent-held districts in Eastern Wisconsin where Trump has underperformed that they are watching carefully.
 
That said, GOP candidates all enjoy significant cash advantages over their Democratic opponents.  The GOP campaign apparatus is generally regarded as superior to their Democratic counterparts.  Republicans have some pickup opportunities in Democrat-held seats in NW Wisconsin that Trump won in 2016.

 

 

State Assembly
 It was generally a tough night for Speaker Robin Vos (R).  His preferred candidates in at least three open-seat primaries lost.  This includes the 59th AD, a total unknown, who had raised no money, beat a candidate backed by establishment interest groups.
 
That said, Republicans hold a 64-35 seat majority and can lose as many as 14 seats while still maintaining control of the chamber.  Mmany observers think the GOP will lose closer to 4-6 seats.  Most of these are in districts where GOP Assembly candidates have outperformed the top of the ticket in past elections and hold districts with significant Democratic edges.
 
Two Democrat incumbents, Reps. Zepnick and Kessler, lost their primaries - one expected and one not.  Both are safe Democrat districts and won't impact the outcome in the Fall.


Bottom Lines
 
Governor - Gov. Walker (R) with a small edge
 
US Senate - Sen. Baldwin (D) with a large edge
 
1st CD - Steil (R) likely to win
 
State Senate - Toss-up for control of the chamber
 
State Assembly - GOP maintains control of chamber with the likely loss of a handful of seats.

 

 
---
4th Annual Best in Business Awards - NOMINATIONS OPEN
The WMBA Best in Business awards were created in 2015 to recognize the exceptional work of individual employees and the commitment they have to the Mortgage Lending Industry. On October 25th we will present the winners of the 4th Annual Best in Business Awards. This year the award categories are:
| | | | |
| --- | --- | --- | --- |
| Mortgage Banker of the Year | Best Industry Service Provider | Community Involvement  | Rising Star |
| Best in Servicing | Best in Leadership | Best in Processing | Best in Underwriting |
| Best Loan Originator - Credit Union | Best Loan Originator - Community Bank | Best Loan Originator - Large Bank | Best Loan Originator - Mortgage Banker |
 Additionally, a Lifetime Achievement Award will be selected by the Nomination Committee. This committee consists of a large, diverse group of directors from the WMBA Board, Madison and Milwaukee Chapter board members, and a group of other members of record who will screen all nominations.

NOMINATIONS ARE NOW OPEN! THE SURVEY IS NOW SHORTER AND EASIER TO COMPLETE! Please go to the 2018 Best in Business Nominations Survey for the category descriptions and to nominate your peers for this prestigious honor.
Return to Top
---
Upcoming Events
2018 WMBA Annual Golf Outing
September 12, 2018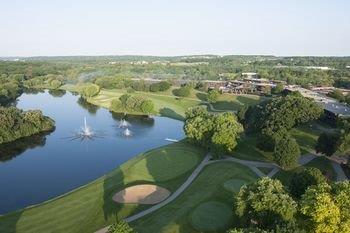 The Brute Course - Grand Geneva
Grand Geneva Resort
7036 Grand Geneva Way
Lake Geneva, WI 53147

This year we moved the event to the beautiful Grand Geneva Golf Resort on The Brute Course, rated one of the best in the Midwest. Join us on September 12th for a fun day of golf and networking. 

Registration for golfers or to join us for Dinner Only is still open for a few days. Don't miss out!




Return to Top
---
4th Annual Best in Business Awards 
Best in Business Awards Event
October 25, 2018
Milwaukee Marriott West
W231N1600 Corporate Ct
Waukesha, WI 53186

Celebrate the Best in Business with WMBA! Join your colleagues on October 25 as we announce the winners of this year's awards and celebrate the best in the Wisconsin Mortgage Industry. Sponsorship details for this event can be found here. Nominate your peers for the awards at the 2018 Best in Business Nomination Survey.


Return to Top
---
2018 WMBA Mortgage Boot Camp
Mortgage Boot Camp
November 13-14, 2018
Delafield Brew Haus
Delafield, WI

Designed for those who work in the mortgage industry, this new one-and-a-half-day seminar will walk you
through the mortgage loan cycle and everything you need to know to be a stronger mortgage professional.
This intense workshop will give you advanced knowledge of each step of the mortgage process and
provide you with opportunities to learn from seasoned experts.

Click here for all of the details!


---
Return to Top
---
2018 Fannie Mae Round Table Discussion - Webcast
Fannie Mae Webcast
October 4, 2018
WMBA members only event

This is your opportunity to hear from the experts at Fannie Mae about the top issues of the day that they are hearing about from people like us. Join us for one, or both sessions and get the latest directly from Fannie Mae!
 
Session One – 9:00am - 10:00am round table discussion.
Origination: Top 10-15 Questions to Fannie Mae plus updates on Day 1 Certainty.
 
Session Two – 10:30am - 11:30am PowerPoint showing servicing and pitfalls.
Servicing: Top 10-15 Questions to Fannie Mae plus new options/updates on MI Cancellation.


Click here for all of the details!


Milwaukee Chapter Summer Event - 2018 Zoo a la Carte
We had over 89 people registered and thank you to our 23 sponsors! Kristin Krabath won the 50/50 Raffle and the charity she chose for the other half of the 50/50 Zoo raffle was ACTS Housing.
 
The Milwaukee Chapter had selected ACTS Housing in advance of the raffle.  They promote helping diverse families purchase homes in Milwaukee's inner city, which helps improve Milwaukee neighborhoods.
 
For more details, you can go to their website at: https://actshousing.org/

 Here are a few photos from the event.
 

 
---
Milwaukee Chapter Social - SAVE THE DATE
September 19, 2018
5:00pm - 7:00pm
Ground Round
1005 S Moorland Road
Brookfield, WI
Cost is FREE

Rebecca (Becky) Masik, SRA, AI-RRS will speak at 5:30.  Becky is a WI Certified General Appraiser with SRA and AI-RRS designations from the Appraisal Institute. She is a Supervising Appraiser for Chudnow Druck Valuation and Director of Operations/Compliance Officer for Heritage Valuation Services.
 
Becky will address current appraisal issues, such as: appraised values vs purchase prices, inventory, market trends, etc.
 

More details to follow!

 
---
Madison Chapter
Madison Chapter 2018 Fall Kick Off
Wednesday September 26, 2018
Breakwater
Monona, WI
Please join us to for our annual kick-off event! We will be introducing the 2018-2019 Board of Directors and honoring our Past President, Peter Stebbins and the 2018 Distinguished Service Award Recipient, Todd Snodgrass.  We will also have a 50/50 raffle available with proceeds to benefit Ronelle Escher.

See all of the details on our Madison Chapter Event Page.

---
 
 MBA Releases 2018 Mid-Year Commercial/Multifamily Servicer Rankings
WASHINGTON, D.C. (August 30, 2018)- The Mortgage Bankers Association (MBA) today released its mid-year ranking of commercial and multifamily mortgage servicers' volumes as of June 30, 2018.  At the top of the list of firms is Wells Fargo Bank, NA, with $654.0 billion in master and primary servicing, followed by PNC Real Estate/Midland Loan Services with $599.7 billion, KeyBank National Association with $229.4 billion, Berkadia Commercial Mortgage LLC with $216.1 billion, and CBRE Loan Services with $177.3 billion.
Among servicers with retained or purchased servicing of U.S. mortgaged, income-producing properties, Wells Fargo, PNC/Midland and KeyBank are the largest primary and master servicers for CMBS, CDO or other ABS loans; Cohen Financial, a Division of SunTrust Bank is the largest for credit company, pension funds, REITs, and investment fund loans; Wells Fargo, Walker & Dunlop, and Berkadia are the largest for Fannie Mae loans; Wells Fargo and KeyBank are the largest for Freddie Mac loans; Red Mortgage Capital, LLC, Walker & Dunlop and Berkadia are the largest for FHA & Ginnie Mae loans; HFF, LP, NorthMarq Capital, and CBRE for life insurance company loans; Wells Fargo for loans held in warehouse.  PNC and Wells Fargo are the largest named special servicers.
Wells Fargo, PGIM Real Estate Finance, and MetLife are the top servicers for loans held in own portfolio, U.S. mortgaged, income-producing properties.
PNC and Berkadia are the top fee-for-service primary and master servicers of U.S. mortgaged, income producing properties; Wells Fargo and Capital One Financial Corp rank as the top master and primary servicers of other types of commercial real estate related assets located in the United States; and Situs and CBRE are the top primary and master servicers of non-US CRE-related assets.
A primary servicer is generally responsible for collecting loan payments from borrowers, performing property inspections and other property-related activities.  A master servicer is typically responsible for collecting cash and data from primary servicers and then providing that cash and data, through trustees, to investors.  Unless otherwise noted, MBA tabulations that combine different roles do not double-count loans for which a single servicer performs multiple roles. The tabulations can and do double-count across servicers' loans for which multiple servicers each fulfill a role.
Specific breakouts in the MBA survey include: 
U.S. Mortgaged, Income-Producing Properties, Total Primary and Master;
U.S. Mortgaged, Income-Producing Properties, Loans Held in Own Portfolio;
U.S. Mortgaged, Income-Producing Properties, Retained or Purchased Servicing CMBS,  CDO, or other ABS loans;
U.S. Mortgaged, Income-Producing Properties, Retained or Purchased Servicing Commercial Bank and Savings Institution Loans;
U.S. Mortgaged, Income-Producing Properties, Retained or Purchased Servicing Credit Company, Pension Funds, REITs, and Investment Funds Loans;
U.S. Mortgaged, Income-Producing Properties, Retained or Purchased Servicing, Fannie Mae;
U.S. Mortgaged, Income-Producing Properties, Retained or Purchased Servicing, Freddie Mac;
U.S. Mortgaged, Income-Producing Properties, Retained or Purchased Servicing, Federal Housing Administration (FHA) and Ginnie Mae;
U.S. Mortgaged, Income-Producing Properties, Retained or Purchased Servicing, Life Insurance Companies;
U.S. Mortgaged, Income-Producing Properties, Retained or Purchased Servicing, Loans Held in Warehouse;
U.S. Mortgaged, Income-Producing Properties, Retained or Purchased Servicing, Named Special;
U.S. Mortgaged, Income-Producing Properties, Other Fee-For-Service, Primary and Master;
U.S. Other CRE-Related Assets, Total Primary and Master;
Non-U.S. CRE-Related Assets, Primary and Master.
---
Mortgage Applications Increase in Latest MBA Weekly Survey
WASHINGTON, D.C. (August 22, 2018) — Mortgage applications increased 4.2 percent from one week earlier, according to data from the Mortgage Bankers Association's (MBA) Weekly Mortgage Applications Survey for the week ending August 17, 2018.
The Market Composite Index, a measure of mortgage loan application volume, increased 4.2 percent on a seasonally adjusted basis from one week earlier. On an unadjusted basis, the Index increased three percent compared with the previous week. The Refinance Index increased six percent from the previous week. The seasonally adjusted Purchase Index increased three percent from one week earlier. The unadjusted Purchase Index increased one percent compared with the previous week and was one percent higher than the same week one year ago.
The refinance share of mortgage activity increased to 38.7 percent of total applications from 37.6 percent the previous week. The adjustable-rate mortgage (ARM) share of activity increased to 6.5 percent of total applications.
The FHA share of total applications decreased to 10.2 percent from 10.4 percent the week prior. The VA share of total applications decreased to 10.5 percent from 10.6 percent the week prior. The USDA share of total applications decreased to 0.7 percent from 0.8 percent the week prior.
The average contract interest rate for 30-year fixed-rate mortgages with conforming loan balances ($453,100 or less) remained unchanged from 4.81 percent, with points decreasing to 0.42 from 0.43 (including the origination fee) for 80 percent loan-to-value ratio (LTV) loans. The effective rate remained unchanged from last week.
The average contract interest rate for 30-year fixed-rate mortgages with jumbo loan balances (greater than $453,100) decreased to 4.68 percent from 4.73 percent, with points decreasing to 0.28 from 0.29 (including the origination fee) for 80 percent LTV loans. The effective rate decreased from last week.
The average contract interest rate for 30-year fixed-rate mortgages backed by the FHA increased to 4.82 percent from 4.77 percent, with points increasing to 0.69 from 0.68 (including the origination fee) for 80 percent LTV loans. The effective rate increased from last week.
The average contract interest rate for 15-year fixed-rate mortgages decreased to 4.25 percent from 4.27 percent, with points decreasing to 0.47 from 0.52 (including the origination fee) for 80 percent LTV loans. The effective rate decreased from last week.
The average contract interest rate for 5/1 ARMs decreased to 4.00 percent from 4.06 percent, with points increasing to 0.52 from 0.48 (including the origination fee) for 80 percent LTV loans. The effective rate decreased from last week.
---

Mortgage Credit Availability Increased in July
WASHINGTON, D.C. (August 7, 2018) — Mortgage credit availability increased in July according to the Mortgage Credit Availability Index (MCAI), a report from the Mortgage Bankers Association (MBA) which analyzes data from Ellie Mae's AllRegs® Market Clarity® business information tool. 
The MCAI increased 1.7 percent to 184.1 in July. A decline in the MCAI indicates that lending standards are tightening, while increases in the index are indicative of loosening credit. The index was benchmarked to 100 in March 2012. The Conventional MCAI increased (up 4.2 percent) and the Government MCAI decreased (down 0.4 percent). Of the component indices of the Conventional MCAI, the Jumbo MCAI increased by 5.8 percent while the Conforming MCAI increased by 2.0 percent.  
"Credit availability continued to expand, driven by an increase in conventional credit supply. More than half of the programs added were for jumbo loans, pushing the jumbo index to its fourth straight increase, and to its highest level since we started collecting these data. There was also continued growth in the conforming non-jumbo space, which reached its highest level since October 2013," said Joel Kan, MBA's Associate Vice President of Economic and Industry Forecasting
---
Upcoming Educational Webinars
Click here to view the calendar register for the upcoming webinars
---
Wisconsin Mortgage Bankers Association Online Store
The WMBA and the MBA have teamed up to bring you great access to the education components you need to stay current in the Mortgage Banking Business.
For every product purchased through the WIMBA-MBA store the WMBA receives a % back.  
Please use the link below to help support our Association!
Wisconsin Mortgage Bankers Online Store
Remember to check back often!
Return to Top