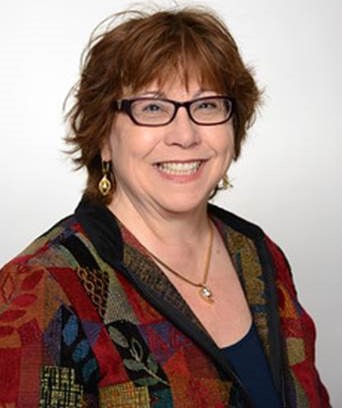 Dear WMBA Members:
As we head into our fall season, business is slowing down, and we are experiencing some business cycles we have not seen in years. Is this a sign of returning to normality, or is it a temporary pith of changes in interest rates, and a correction on housing prices to assure affordability?  The forecast for 2019 is noted to be similar to 2018, perhaps a little lower in production,
2018 is still a good year.
We are hearing of the possibility of another small interest rate increase.  So, it may be time to start educating our customers on what 5.75% and 6% mean regarding a mortgage payment.  It is still a great rate, and it is still within the "norm" over the last 20 years. Homeownership is still very affordable.
It is time to start looking a good ARM products, pay attention to see when pricing and rates start moving toward this alternative product, fixed for 5, 7, or even 10 years is not a hard sell.  It is simply an educational opportunity for the customer. This business cycle isn't new for most of us.  It won't be the first or the last time, that we actually will have some time to share holidays with our families; maybe even hunt, hike, and get caught up on all the things we put off, while we were so busy.  A great time to look at updating our business plans, marketing and getting the education we put on the back burner.
Education Committee
hit a homerun in October.  We had over 100 participants attending the Fannie Mae Roundtable held October 4, 2018. It was well worth the time to listen and explore the guideline clarifications, listen to Fannie Mae's policy on certain items and questions. Even seasoned veterans' in the business 30-plus years walked away with new information, and new ideas.
The servicing discussion, had a few of our members, implementing some of what they learned immediately into their processes for better customer service. They reviewed and updated servicing practices based on the meeting.  
We will look to doing something very similar with Freddie Mac in February, and/or Fannie Mae has offered a second series on "Market Trends, what's hot, what's not".   So keep reading your website, or email blasts.
We are ramping up for the
Mortgage
Boot Camp Educational Series,
this will be the series of seven modules in mid-November. The location will be the Delafield Brewhaus.  The dates are November 13 and 14
th
for a day and one-half of great presenters.   The presentations will follow a file from initiation of the loan application, through the flow of the entire process, wrapping with business development to assure continued success in the business.
This session is for anyone one who may be career planning into the mortgage industry, loan partners, new or seasoned loan officers, processors, underwriters, closers, newer in secondary market.  There is benefit to understand how each piece relates to the next and the ultimate goal of providing a good homeownership message for the client.  Go to
www.wimba.org
and register today.  
Membership Committee
has designed and has a supply of new WMBA Membership Flyers.  Reach out for an electronic copy, or paper copy to have with you to share with your industry vendors, or others you meet at various events.   We are looking to continue to grow.  Contact Joe Doyle, or Randy Reese for more information.
Social Media/Communications Committee
has initiated posting on the WMBA Facebook Website, please friend us.  We will shortly be obtaining access to our LinkedIn, feel free to share our posts and join the account to follow all our events.
Single Family Residential Committee
continues to meet for round table discussions in Milwaukee at Albanese's Roadhouse in Waukesha, the first Wednesday of the month at 4:00 pm.  The meeting is open for attendance.
Watch the WMBA Website for the bi-monthly meetings in Appleton and Green Bay.  Again these meeting and discussion are open attendance.   The discussion are current industry related, guidelines, marketing trends, appraisal information, regulations, new construction disclosures, point of sale systems and more.
We will be gearing up for our
45th Annual Conference
, please put a save the date on your calendar now, for April 3, 2019.  Grand Geneva, Lake Geneva, WI.  I promise this will be an outstanding event, educational and social.  
Best in Business Awards
, 255 industry members and guest were in attendance.   We honored our finalist, applauded our 13 winners (Margaret Haagensen, Waterstone Bank; Jean Daul, Knight Barry Title Services, Carrie Holan, Guidance Mortgage, Victoria Ortgiesen, First American Title, Kristin Nesbitt, Old National Bank, Pam Peterson, Old National Bank, Karen Braun, Landmark Credit Union, Sara Whitley, Old National Bank, Renee Carlson, Associated Bank, Denise Engstrom, Associated Bank, Lisa Pankow, First Bank Financial Centre, Aaron Meyer, Settlers bank, and Julie Zielinski, Waterstone Bank). 
We also paid tribute to our Lifetime Achievement winner, John Inzeo, Wisconsin Mortgage and recognized Cheryl Paul Settlers bank, for her contributions and recognition she received at the annual MBA Conference in Washington D.C., early in October.
The
Best in Business Committee
, Rob Helvey, and Steve Hansen (co-chairs) along with Jean Daul and Rod Weis, committee members, had the event well organized, added our guest speaker, Tyler August, Assembly Speaker Pro Tempore to remind us the importance of voting.    Contacted the sponsors for sponsorship which was a tremendous boost, and all their efforts in getting the word out to have the event well attended, thank you for all your hard work, to bring a great evening to our membership. 
"
As we express our gratitude, we must never forget that the highest appreciation is not to utter words, but to live by them."
John Fitzgerald Kennedy.
Regards,
Jan Brezina
WMBA President 2018-2019
National Mortgage Insurance Corp.
jan.brezina@nationalmi.com
262-347-8156

Legislative Update - Buddy Julius
Remember to get out and vote on Tuesday, November 6, 2018.


Election recap will be in the November 2018 News Brief and on wimba.org.

 
---

2018 4th Annual Best in Business Awards 
On October 25th we recognized and honored all of our Finalists and announced the Winners in each award category. Congratulations to all and we hope you had a great evening of networking, dinner and the award presentation. In addition to the awards, we had an inspirational speech from our Lifetime Achievement winner John Inzeo.

Below are the winners in each of the award categories:
 
| | |
| --- | --- |
| Community Involvement | Carrie Holan, Guidance Mortgage |
| Rising Star | Victoria Ortgiesen, First American Title |
| Best Industry Service Provider | Jean Daul, Knight Barry Title Services |
| Best in Servicing | Renee Carlson, Associated Bank |
| Best in Leadership | Kristin Nesbitt, Old National Bank |
| Best in Processing | Denise Engstrom, Associated Bank & Lisa Pankow, First Bank Financial Centre |
| Best in Underwriting | Pam Peterson, Old National Bank |
| Best Loan Originator - Credit Union | Karen Braun, Landmark Credit Union |
| Best Loan Originator - Community Bank  | Aaron Meyer, Settlers Bank |
| Best Loan Originator - Large Bank | Sara Whitley, Old National Bank |
| Best Loan Originator - Mortgage Banker | Julie Zielinski, Waterstone Mortgage |
| Mortgage Banker of the Year | Margaret Haagensen, Waterstone Bank |
| Lifetime Achievement | John Inzeo, Wisconsin Mortgage Corp. |

Thank you to our sponsors:

Platinum Sponsors:
Event Sponsors:
Table Sponsors:

Return to Top
---

Upcoming Events
2018 WMBA Mortgage Boot Camp
Mortgage Boot Camp
November 13-14, 2018
Delafield Brew Haus
Delafield, WI

Designed for those who work in the mortgage industry, this new one-and-a-half-day seminar will walk you
through the mortgage loan cycle and everything you need to know to be a stronger mortgage professional.
This intense workshop will give you advanced knowledge of each step of the mortgage process and
provide you with opportunities to learn from seasoned experts.

Click here for all of the details!


---
Milwaukee Chapter Holiday Event 
SAVE THE DATE!
December 13, 2018
5:00pm - 9:00pm

Milwaukee Chapter Holiday Event
Dominic's Sports Bar, Albanese's
2301 W Bluemound Rd.
Waukesha, WI 

Sponsorships available!

For more information, click here.


---
Madison Chapter LinkedIn Event highlights
The Madison Chapter LinkedIn event at Flix Brewhouse on October 16th was a great success.  We had almost 100 people in attendance that were a combination of lenders and realtors from the Madison market.  Wayne Breitbarth did a great job of presenting how to maximize LinkedIn to grow your business and all enjoyed the time to learn and network with people from the real estate industry.
 
---
 
Hundreds of mortgage execs ask CFPB to change LO pay rules
MBA members push for loan officers compensation change

October 24, 2018  Ben Lane

Almost 250 senior executives at some of the nation's largest mortgage companies want the government to make changes to the rules surrounding how they're allowed to pay their loan originators.

Last week, the group of mortgage execs (organized by the Mortgage Bankers Association) sent a letter to the Consumer Financial Protection Bureau, calling on the bureau to change its Loan Originator Compensation rule.

The executives write that changes to the LO Comp rule should be the CFPB's "top priority." The group, which includes senior leaders at Franklin American Mortgage, Guild Mortgage, loanDepot, and New American Funding, also state that making changes to the LO Comp rule will "help consumers and reduce regulatory burden."

According to the group, the LO Comp rule as currently written "causes serious problems for industry and consumers due to its inflexible prohibitions on adjusting compensation and its amorphous definition for what constitutes a proxy for a loan's term or conditions."

The execs also write that the rule harms the mortgage market by limiting lenders' ability to compete and making it harder for consumers to shop for a mortgage.

To address the issues with the LO Comp rule, the execs lay out three changes to the rule they'd like to see enacted.

First, the execs suggest that loan officers should be allowed to voluntarily reduce their compensation to allow them to compete more fairly in the market.

"This change would significantly enhance competition in the marketplace, benefiting lenders who can compete for more loans and consumers who receive a lower cost loan offer," the execs write.

According to the group, a lender is often currently forced to decide against making an unprofitable loan because of the requirement to pay the originator full compensation on a discounted loan.

"For the consumer, the result is a more expensive loan or the inconvenience and expense of switching lenders in the midst of the process," the group writes, adding that preventing loan shopping or price competition is "directly contradictory" to the bureau's Know Before You Owe rule.

Second, the group want to be able to reduce loan originator compensation when the LO makes an error in the loan process.

"Greater loan originator accountability will reduce errors and encourage compliance with regulatory requirements and company policy, leading to a safer, more transparent market for consumers," the execs write.

"The present rule prevents creditors from holding their employees financially accountable for mistakes or deviations from company policy on a particular loan," they continue. "This is contrary to the central statutory premise underlying the LO Comp rule — that compensation is the most effective way to incent loan originator behavior."

Lastly, the group wants to be able to pay varying compensation on loans made under Housing Finance Agency programs.

"The LO Comp rule forbids varying compensation for different loan types or products, including HFA loans. HFA programs are particularly important for underserved borrowers such as first-time homebuyers and low- to moderate-income families who often encounter difficulty accessing credit elsewhere," the execs write.

"However, the robust underwriting, tax law-related paperwork, yield restrictions, and other program requirements make HFA loans more expensive to produce," they continue. "Covering these expenses is particularly difficult given many HFA programs include limits on interest rates and fees."

In addition to those changes, the groups calls on the CFPB to simplify the LO Comp rule, suggesting that the bureau should "explore ways to clarify the regulation, including by specifying a clear 'bright-line' list of impermissible compensation factors rather than the current vague and complicated 'proxy for a term' analysis."

The execs close by stating that the current LO Comp rule harms both those who strictly follow the rule and consumer alike, and ask the CFPB to change the rule quickly.

To read the letter in full, click here.
---
Home-Equity Lending Set to Grow
Personalized marketing can boost returns
Oct. 17, 2018
By Mortgage Daily staff
 
A new report predicts that borrowing against home equity is poised for growth. Lenders can maximize this opportunity by personalizing marketing based on how individual consumers use these loans.

From the first quarter of 2011 until the first quarter of this year, the S&P/Case-Shiller House Price Index ascended 42 percent. Home prices now stand higher than their 2005 housing boom levels.

During that same period, growth in home-equity levels outpaced the increase in home values. Equity among U.S. homeowners -- which previously peaked at $13.2 trillion in the first-quarter 2006 and hovered around $6 trillion between 2009 and 2011 -- climbed to $14.4 trillion in 2017. 

TransUnion, which discussed the details in its Emerging Opportunities in Home Equity Lending, says home equity now stands near $15 trillion.

"Several dynamics are creating a market ripe for home-equity origination growth, but a better understanding of how consumers use these loans may impact their interest in securing one," the report said. 

Joe Mellman, senior vice president and mortgage business leader at TransUnion, explained in an accompanying statement that there are plenty of signs the market is ready for growth.

Roughly 2.9 million new home-equity accounts were originated during 2017, soaring from fewer than 1.6 million that were originated in 2011. 

An estimated 70 million homeowners would likely qualify for a home-equity product.

Home-equity lines of credit accounted for the biggest number of home-equity originations last year: 1.2 million. That was a 2.3 percent increase over 2016.

With 800,000 HELOCs nearing the end of their draw periods, many will seek to close on another transaction. TransUnion noted that HELOCs have historically had very low default rates.

Among home-equity borrowers, 91 percent use some portion of their proceeds for a major expense. This includes remodeling -- which is likely to increase as escalating rates and home prices keep more homeowners in their current home..

Forty-one percent use home-equity products for debt consolidation. 

"Increasing consumer debt makes debt consolidation an appealing option, and home equity can be the most economically attractive path to do just that," Mellman, who authored the report, stated. "The recession caused a home equity lending pull-back, which all but eliminated consumer marketing and education.

"We think there's an opportunity to re-introduce that education to consumers and help them evaluate how and when tapping home equity could make sense."

Improving the rate or term on an existing mortgage through a home-equity refinance is done by 23 percent of home-equity borrowers.

Piggyback loans, which are closed concurrent with a first mortgage at origination -- often to reduce the down payment -- are used in 4 percent of home-equity transactions.

Finally, a home-equity product left undrawn and established as a 'rainy day fund' is used in 2 percent of cases. 

The report goes on to provide guidelines for personalized marketing tailored to each individual customer. 

"In today's consumer-centric marketplace, consumers expect personalized offers addressing their specific needs," Mellman concluded. "Studies show consumers are much less likely to find value in generic messaging and education. Utilizing a personalized marketing approach addressing specific usages consumers have in mind can help ensure a strong relationship between consumer and lender."
---
Upcoming Educational Webinars
Click here to view the calendar register for the upcoming webinars
---
Wisconsin Mortgage Bankers Association Online Store
The WMBA and the MBA have teamed up to bring you great access to the education components you need to stay current in the Mortgage Banking Business.
For every product purchased through the WIMBA-MBA store the WMBA receives a % back.  
Please use the link below to help support our Association!
Wisconsin Mortgage Bankers Online Store
Remember to check back often!
Return to Top