State News & Events
Legislative Update

Real Estate Finance Conference - Updates
 
Statewide Board of Directors Nominations
Board of Directors Installation

Chapter News & Events
Madison Board of Directors Nominations 
Milwaukee Chapter May Social
Milwaukee Chapter Board of Directors Nominations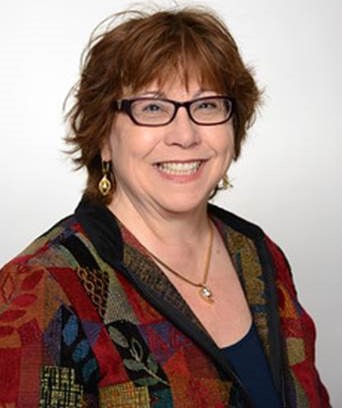 Dear WMBA Members,

"Is it rain?  Is it snow?   I live in Wisconsin; I do not know!" Dr. Seuss.  Our market has started to ramp up, as you speak with your peers, affiliates, and competitors, people are busy. The loans are tougher, and again we are seeing multiple offers in the price ranges of 150 – 250K. So far, the appraisal community has been able to keep up. The State is reaching out in many areas with updated assessment to broaden their tax base as well, keep in mind the 2017 Wisconsin Act 68 which allows a person to contest their assessment, even if they deny entry to the assessor for an interior inspection. 

The Wisconsin Mortgage Bankers Association is preparing for the transition to the State Board and the Executive team. Nominations have been open to the membership for nominees to be voted to join the state board and/or the Executive Team as Secretary. Please have your nominations submitted promptly, so the administration team can review that the candidate meets the criteria and confirm with the nominee their acceptance of the nomination, obtain a bio and photo for the election vote.  We are also in the process of transitioning the Executive Team, with Leo Spanuello moving into the position of President of the Wisconsin Mortgage Bankers Association, effective June 12, 2019 at the installation meeting.  

Leo and I have started to work together through discussion and moving pieces of the duties to have a smooth transition of position. He will be leading the nomination process and working on the installation meeting for his official transition into the Presidency.   I assure you the continued Board leadership will be outstanding. 

Reminders for the Milwaukee Chapter network and bowling on May 16th at the Thirsty Duck  and the Madison Chapter golf outing May 16th at University Ridge.  

Stay tuned into the WMBA website, LinkedIn and Facebook sites to keep informed of the activities and news.    

Regards,
Jan Brezina
WMBA President 2018-2019
National Mortgage Insurance Corp.
jan.brezina@nationalmi.com
262-347-8156

Legislative Update - Buddy Julius
Ivan Gamboa has been reappointed as WHEDA Board chair by Governor Tony Evers.
He was first appointed as the WHEDA chair in 2016 by former Governor Scott Walker. Gamboa is senior vice president of Tri City National Bank in Oak Creek. His current term on the WHEDA Board will run through March of 2020. 
 
Though it should also be note that WHEDA is still absent of an executive director, and agency staff has stated that their is no timeline for naming a new executive director. 
---
2019 WMBA Real Estate Finance Conference Updates 
A special thank you to all who attended the conference and to our generous sponsors!

One of our key note speakers, Sarah Vita, has provided a few additional resources as a follow up to her presentation.
We are pleased to announce that a check in the amount of $2,500 was donated to the
MBA Opens Doors Foundation
as the recipient of our charity fundraiser at Casino Night. If you wish to make additional donations and/or support this organization, go to the
MBA Opens Doors Foundation
.  
---
WMBA 2019-2020 Board of Directors Nominations are now open!
As the designated member representative for your company, you have the opportunity to nominate candidates for open director positions on the WMBA Board of Directors. 

There are five (5) open Board of Director positions and one (1) Executive Committee position - Secretary available.

Please click on the link below for more information to nominate yourself or another for a position.

2019-2020 Board of Directors Nomination survey
All nominations are due by Friday, May 10, 2019.
---
WMBA Board of Directors Installation
June 12, 2019
The Ingleside Hotel
Pewaukee, WI

Join us as we install the 2019-2020 WMBA Board of Directors.
| | |
| --- | --- |
| Location: | |
|   | |
|   | |
|   |   |
| Date: | |
|   |   |
| Cost: | |
|   | FREE of charge to WMBA Past Presidents |
|   |   |
|   | Registration includes: Buffet breakfast and program. |
|   | Please register by May 31, 2019 |
 Time:   

8:00 am Registration Opens
8:30 Breakfast
9:00 Program Begins - Past President Roll Call
9:45 Installation Ceremony 
10:15 Meeting adjourns
 
Registration deadline is May 31, 2019
---
WMBA New Member Spotlight
We are recognizing new WMBA Member companies in the News Brief and on our website. This month we welcome Finastra.  Please see their narrative and description below and welcome them at events, on committees and include them in other association activities.
Mortgages made easy
As one of the first mortgage loan application software providers in the 1990s, Finastra has helped our 1,500+ clients to satisfy consumer demand for faster, more convenient services, without sacrificing accuracy. Their market-leading mortgage loan origination software, Fusion Mortgagebot, helps maximize revenue potential and offer a superior customer experience together with their online mortgage application software. Finastra also offers a mobile-optimized solution for mortgage application.
 
Finastra's cloud-based solutions enable you to:
Increase efficiency in back-end origination processes to reduce loan processing time

Keep up with regulatory compliance changes without having to add staff

Dedicate fewer internal resources to managing system updates and IT support
2019-2020 Madison Chapter Board of Directors
Nominations are now open!
We are looking for nominations for 5 open Board of Directors positions for the 2019-2020 term.

If you are interested or want to nominate someone else, please click on this link to launch a survey to capture your nominations. If you are nominating yourself, be sure to include your Bio in the last survey question.

Any questions about the Madison Chapter Board of Directors can be directed to Chad Laipple at chad.laipple@usbank.com.

Nomination deadline is Monday, May 6, 2019.
 
---
Madison Chapter Golf Outing
May 16, 2019
University Ridge Golf Course
Madison, WI
Let's kick off the golf outing season with the Madison Chapter's Annual Golf Outing!  Please join us for a fun day of scramble golf and enjoy the beautiful course of URidge!
Location:
University Ridge
9002 County Rd PD
Verona, WI 53593
Course Website
608-845-7700
 
 
 
Date:
Thursday, May 16, 2019
 
 
Agenda:  
10:15 am....Registration

11:00 am....Presentation of Bowling funds to the Homebuyers Round Table and The Fund for Ronelle Escher.

11:30 am....Shotgun Start

After Golf...Presentation of prizes for winning team, winners of hole events, raffle prize drawings during networking/appetizer reception.


Cost:  

 
 $400 per foursome
 $100 per golfer
 Registration includes: Morning Bloody Mary Bar, lunch, 18 holes of golf w/cart and after golf networking reception with heavy appetizers.
Social Hour only registration available - $15


$100 - includes electronic signage, opportunity to staff hole, and admission to networking social hour. Any alcohol used at hole sponsorships must be approved and purchased from University Ridge Golf Course.
 
 
 
 
Hole
Sponsorship:  
































Please call Lori O at 608-234-0812 or Amy C at 608-220-2729 with any questions.


Registration deadline May 10, 2019

May 15, 2019
The Thirsty Duck
Wauwatosa, WI

Join us at the Thirsty Duck on May 16th for networking, duck pin bowling (for the first 25 attendees), appetizers and a cash bar.

Thursday, May 16, 2019

The Thirsty Duck
11320 W. Bluemound Road
Wauwatosa, WI 53226
5:00pm - 7:00pm

Cost: FREE

To register, click below.

Registration deadline May 15, 2019
Remember, this is a no charge event for members!
---
Milwaukee Chapter 2019-2020 Board of Directors Nominees
Milwaukee Chapter members may vote for the 2019-2020 board nominees May 6 through May 17.
Watch your email for the Survey Monkey link to cast your votes.

For questions or information, contact Margaret Haagensen at margarethaagensen@wsbonline.com.
---
 Homeownership Rate Drops for 1st Time in 2 Years
Mike Sorohan msorohan@mba.org
April 26, 2019
The Census Bureau yesterday said the U.S. homeownership rate fell for the first time in two years amid market volatility and a decline in consumer confidence.
The report said the U.S. homeownership rate fell to 64.2 percent in the first quarter, from 64.8 percent in the fourth quarter but unchanged from a year ago. Homeownership rate was highest in the Midwest (68.2 percent), followed by the South (66.2 percent), Northeast (60.7 percent) and West (59.8 percent), largely unchanged from a year ago.
Homeownership rates were highest for those householders ages 65 years and over (78.5 percent) and lowest for those householders under 35 years of age (35.4 percent). By race, homeownership rates for non-Hispanic White householders was highest at 73.2 percent. The rate for Asian, Native Hawaiian and Pacific Islander householders was second at 56.9 percent and Black householders was lowest at 41.1 percent. The homeownership rate for Hispanic householders was 47.4 percent.
"The market volatility and decline in consumer confidence that we saw in late 2018 and early 2019 seemed to confirm what other housing indicators showed: a somewhat slow first couple of months of the year for the housing market," said Joel Kan, Associate Vice President of Economic and Industry Forecasts with the Mortgage Bankers Association. "A large portion of the decline was driven by the younger age groups, both households under 35 and households between 35 and 44 years old. Owner occupied households grew at a slower rate than the past two years, but still exceeded one million in the first quarter. Renter households increased almost 500,000 compared to a year ago."
Ralph McLaughlin, Chief Economist with CoreLogic, Irvine, Calif., noted the flatness in the homeownership rate was partly attributable to a strong uptick in new renter households, although growth among owner households continues to strongly outpace renters.
"While the homeownership rate was flat over the past year, the first quarter of 2019 was the sixth consecutive quarter that owner-occupied households grew by more than a million, at nearly 1.1 million new owner households," McLaughlin said. "At the same time, the number of new renter households jumped by close to half a million. This is a significant change in trend, as renter households previously fell six out of seven quarters. Total household growth remains remain strong, topping 1 percent for six straight quarters, and continues the most significant streak of household growth in more than 12 years."
The report said national vacancy rates in the first quarter stood at 7.0 percent for rental housing and 1.4 percent for homeowner housing. The rental vacancy rate of 7.0 percent was virtually unchanged from a year ago, but 0.4 percentage points higher than the fourth quarter (6.6 percent). The homeowner vacancy rate of 1.4 percent was 0.1 percentage point lower than a year ago (1.5 percent), but unchanged from the fourth quarter.
The homeownership rate of 64.2 percent was virtually unchanged from the rate in the first quarter 2018, but 0.6 percentage points lower than the rate in the fourth quarter 2018 (64.8 percent).
The report said 87.9 percent of the housing units in the United States in the first quarter were occupied; 12.1 percent were vacant. Owner-occupied housing units made up 56.5 percent of total housing units, while renter-occupied units made up 31.4 percent of the inventory in the first quarter 2019. Vacant year-round units comprised 9.2 percent of total housing units, while 2.8 percent were for seasonal use.
The report said 2.4 percent of the total units were for rent, 0.8 percent were for sale only and 0.7 percent were rented or sold but not yet occupied. Vacant units that were held off market comprised 5.3 percent of the total housing stock--1.5 percent were for occasional use, 1.0 percent were temporarily occupied by persons with usual residence elsewhere and 2.9 percent were vacant for other reasons.
"These data show increasing evidence that not only are young homebuyers are indeed pursuing the American dream of homeownership, but solid household growth overall should continue to support healthy demand over the next two decades," McLaughlin said. "An estimated 46 million new households under the age of 30 will push up demand for both owner and renter-occupied homes over the next two decades. Despite recent headwinds and signs of a market cooldown, these demographic fundamentals should lead to a healthy housing demand through at least 2040."
---
Make Your Voice Heard through MBA Mortgage Action Alliance
MBA Staff
April 22, 2019
The Mortgage Action Alliance is a voluntary, non-partisan and free nationwide grassroots lobbying network of real estate finance industry professionals, affiliated with the Mortgage Bankers Association.
MAA is dedicated to strengthening the industry's voice and lobbying power in Washington, D.C. and state capitals across America. Get involved with MAA to play an active role in how laws and regulations that affect the industry and consumers are created and carried out by lobbying and building relationships with policymakers. It only takes a moment to get started, and you do not have to be a member of MBA to enroll.
Speak Up Now
With residential, commercial and multifamily issues on federal and state legislative agendas, your political activism is vital. Issues affecting the industry are decided by elected officials who may or may not understand our interests and concerns. Therefore, they need to hear directly from you to explain how their actions affect you, your company and consumers. Without your participation, we are all susceptible to regulations and legislation that would hinder our ability to provide more extensive housing choices, jobs and economic growth. You are a voter, an employer and a constituent. Your voice matters. But you need to use it.
How It Works
MAA is free (and open to all professionals who work in the real estate finance industry); it is nonpartisan and it is easy to participate. When an issue relating to our industry hits a critical point (for example a vote taking place) in Washington or your state, you will receive a Call to Action. To respond to this action, you simply follow a few short steps to send a pre-drafted email stating the industry's position to your elected officials. When you and thousands of MAA members communicate in a unified voice, we not only educate policymakers on the industry, but also achieve our legislative and regulatory priorities.
Get Started
Sign up now at www.mba.org/maa and encourage your colleagues and staff to join as well. All members are required to re-register annually to retain full member privileges. We will notify you to renew your membership prior to its lapse. If you are an employee of a company that is engaged in, or supports the business of, real estate finance you may become an Alliance member. You do not need to be employed by an MBA member firm to enroll in MAA.
Sign up at http://www.mortgagebankers.org/Advocacy/MortgageActionAlliance/MAASignup.htm. By filling in the requested information and clicking the SUBMIT button below, you agree to become an Alliance member and to receive MAA email communications at the email address you provide. You may disenroll from the Alliance at any time.
If you have questions, please review the MAA homepage, http://www.mortgagebankers.org/Advocacy/MortgageActionAlliance, or contact Alden Knowlton at aknowlton@mba.org or (202) 557-2816.
---
---
Wisconsin Mortgage Bankers Association Online Store
The WMBA and the MBA have teamed up to bring you great access to the education components you need to stay current in the Mortgage Banking Business.
For every product purchased through the WIMBA-MBA store the WMBA receives a % back.  
Please use the link below to help support our Association!
Wisconsin Mortgage Bankers Online Store
Remember to check back often!
Return to Top