State News & Events
2018-2019 Board of Directors Installation Breakfast

Minority Scholarship Program 

2018 WMBA Annual Golf Outing

4th Annual Best in Business Awards

Chapter News & Events

Milwaukee Chapter - Zoo a la Carte

Milwaukee Chapter Board Installation

Madison Chapter Golf Highlights

MBA Update

Upcoming Educational Webinars
Dear WMBA Members,
 
This is my final WMBA President's Message and I am so grateful to have had a privilege serving as your President for the Wisconsin Mortgage Bankers Association. I am surrounded by amazing peers on the board, committees, chapters and active association members who have helped us raise the bar to make our organization strong and prosperous.
 
Over the last year we have made strides in securing strong legislative relationships, supported charities and families within our chapters, provided educational opportunities to our members, and had fun golfing, bowling and networking with members at various events.
 
On June 7th it was my honor to be recognized as your outgoing President at the Board of Directors Installation Breakfast.  I conducted the installation of your new President, Jan Brezina and new Directors and Officers. Our organization is in great hands!  It was also great to have 13 Past Presidents attend this well-received event.
 
What's next for me? I am already actively engaged in the Golf Outing Committee (September 12 at The Brute Course, Grand Geneva Resort) and our Best in Business event on October 25th at the Marriot Milwaukee West. Sponsorship and Registration is open for these upcoming events!
 
Let's keep in touch and let me know if you need any assistance, have ideas for the WMBA or just want to chat about our industry.
 
My best regards,


Joe Doyle
WMBA President 2017-2018
2018-2019 Board of Directors Installation Breakfast
On June 7, 2018, over 55 WMBA members and 13 Past Presidents met for the first annual Board of Directors Installation Breakfast. The installation ceremony included new Directors and Officers and our new WMBA President, Jan Brezina. Joe Doyle was honored for his service as Past President along with the outgoing Board Directors and Officers.

Among the Past Presidents was Tracy Delimat from Associated Bank (pictured below with Heather Dyer from Morgan Data Solutions). It is said that every event recognizes the achievements of women in all facets of life who moved history forward, Based on the WMBA records, Tracy is standing as the first woman President of the Wisconsin Mortgage Bankers Association for her term from 2002-2003. We were honored with Tracy's presence at this event. 
2018-2019 WMBA Board of Directors Installation Pictures
Return to Top
---
 Minority Scholarship Program
This Program was developed to encourage minority participation in the lending industry by:
Providing financial assistance, encouragement and support to minorities who are interested in a career in the lending industry. 
Assisting and encouraging mortgage companies to recruit, train, and mentor scholarship recipients.  
With more minorities involved in providing lending services there will be an increase in the acquisition of by minority home seekers, which will help build stronger and more diverse communities.
For more information about the program, go to the Minority Scholarship Program page on the website.

 


Return to Top
---
Upcoming Events
2018 WMBA Annual Golf Outing
September 12, 2018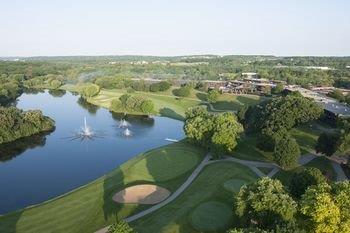 The Brute Course - Grand Geneva
Grand Geneva Resort
7036 Grand Geneva Way
Lake Geneva, WI 53147

This year we move the event to the beautiful Grand Geneva Golf Resort on The Brute Course, rated one of the best in the Midwest. Join us on September 12th for a fun day of golf and networking. In addition to golfing, we have many sponsorships available including:
Hole Sponsors
Pre-Golf lunch
Post-Golf Dinner
Cart, Beverage or Score Card Sponsors
If you are interested in Sponsorship Opportunities, go to the website page for details. To register for the golf event, click on the link below.




Return to Top
---
4th Annual Best in Business Awards 
Best in Business Awards Event
October 25, 2018
Milwaukee Marriott West
W231N1600 Corporate Ct
Waukesha, WI 53186

Celebrate the Best in Business with WMBA! Join your colleagues on October 25 as we announce the winners of this year's awards and celebrate the best in the Wisconsin Mortgage Industry. Sponsorship details for this event can be found here. Watch for your nomination survey soon!


Return to Top
Milwaukee Chapter Summer Event - 2018 Zoo a la Carte
Friday, August 17, 2018
Milwaukee Zoo - Giraffe Woodlands Picnic Area
5:00 - 9:00pm

Early Bird Pricing through August 1, 2018.
Price includes parking, admission to zoo, unlimited soda, adult beverages, $10.00 in a la carte food tickets for adults ($5.00 for Children 12 & under). Registration must include mailing address where tickets should be sent. 

Please register by August 9, 2018.

Sponsorships are also availe for this event. For all of the details and to register, click below.
  
 
---

Milwaukee Chapter Board Installation

On June 6, 2018, the Milwaukee Chapter held their Installation Ceremony for newly-elected Directors to the Board for the 2018-2019 term. 
   
---
Madison Chapter Golf Tournament Highlights
The Madison Chapter WMBA June golf outing was a huge success. Close to 100 golfers enjoyed playing at University Ridge . A highlight of the day was awarding a $5,000+ check to the Goodman Foundation with money raised from our annual bowling event.

Return to Top 
---

 MBA's Diversity and Inclusion Awards
There's still Time to Apply!

The MBA is now taking applications for the MBA's Residential Diversity and Inclusion Residential Leadership Awards.   These awards recognize our industry's best strategies for promoting diversity and inclusion, either organization-wide or through market outreach.  Learn more and submit your application via the links below. The deadline for applications is July 27, 2018.

Winners will be announced and celebrated in front of the industry's biggest audience of leaders at MBA's Annual Convention & Expo 2018, October 14-17 in Washington, DC. For more information, click here. To apply, use this link for your online application.
 
MBA's Summit for Women in Real  Estate Finance
When women come together and support one another, we all rise. mPowering You, MBA's Summit for Women in Real Estate Finance, is a once-a-year opportunity to surround yourself with a room full of women who are in your corner. On October 13th in Washington, D.C., hear from an inspiring speaker line-up and participate in meaningful dialogue around career advancement and navigating shared workplace challenges.

Together, we will turn our passion into focus, pride into power, purpose into influence and energy into action. Together, we will create solutions.  The value of women supporting women is undeniable. Rise to the occasion, join us!  To register, click here.
MBA Announces New President and CEO - June 7, 2018
Announcement from David Motley, CMB -  Today, I am thrilled to announce that the MBA Board of Directors has approved the selection of Robert D. (Bob) Broeksmit to be MBA's next President and CEO. Bob will join MBA on August 20 from Treliant Risk Advisors, where he is President and Chief Operating Officer.
Bob, a CMB, brings with him decades of industry knowledge and leadership experience to the position. He has spent his entire 33 year career in mortgage banking, holding a collection of senior leadership positions, including as President of B.F. Saul Mortgage Company and Executive Vice President of Chevy Chase Bank. He also served as a Vice President at Prudential Home Mortgage.  He is also very familiar with the trade association space, having served on the MBA Board and as Chairman of RESBOG. He also served as Chairman of the American Bankers Association's Mortgage Markets Committee.
Bob will begin at MBA on August 20 and he and Dave will overlap for a couple weeks during which Dave will bring Bob up to speed on the important internal and external issues facing the association and the industry. Dave will also begin to introduce Bob to critical contacts, policymakers, consumer advocates and other stakeholders.
In closing, I want to give my everlasting thanks to Dave Stevens for the last seven and a half years. Dave was the right leader at the right time and MBA has never been stronger than it is today.   Dave has given his heart and soul to the MBA and on behalf of the entire membership, we are incredibly grateful for his leadership.
---
Upcoming Educational Webinars
Click here to view the calendar register for the upcoming webinars
---
Wisconsin Mortgage Bankers Association Online Store
The WMBA and the MBA have teamed up to bring you great access to the education components you need to stay current in the Mortgage Banking Business.
For every product purchased through the WIMBA-MBA store the WMBA receives a % back.  
Please use the link below to help support our Association!
Wisconsin Mortgage Bankers Online Store
Remember to check back often!
Return to Top