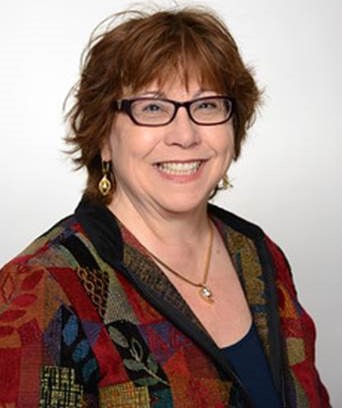 Dear WMBA Members,
This is the last message for this year as your President of the Wisconsin Mortgage Bankers Association. Next month you will be hearing from Leo Spanuello who was sworn in as your next President at the installation ceremony on June 12, 2019. Leo and his executive team will be there to guide and support the membership in the coming year, and I am sure they will have new ideas, new people who will engage with the Association for the first time, and offer the membership, support in all that they promote.
It is interesting when talking with people and there are questions of interest regarding the Wisconsin Mortgage Bankers Association. We are all the association's ambassadors. I would ask that as you network with people, talk up the association, and give the names and contact information to the people on the Membership Committee to continue to promote the benefits.  
I talked with some people who recently attended the Florida Mortgage Bankers Association annual conference. They are deep with eight active chapters around the state, the chapters all send a delegation of attendees from their chapter board to the annual state conference, along with opening it up to the general membership. They appear to be deep in "human" resources. This is something we as an association will continue to build.
A reminder to watch for events and activities on the website, the Milwaukee Chapter is in full swing for their Zoo a la Carte event again this year, August 16
th
, always a great time. Also, the State Golf Outing is slated for September 12
th
at the Grand Geneva Resort, mark your calendars and get registered.  
Look ahead for opportunities as the call goes out for committee members, your insight and help are valuable.
Regards,
Jan Brezina
WMBA President 2018-2019
National Mortgage Insurance Corp.
jan.brezina@nationalmi.com
262-347-8156

Legislative Update - Buddy Julius

 


The budget has now been voted on by both houses of the legislature and has been sent to Governor Evers for his review. Evers hasn't committed yet to whether he will sign the budget document or veto it because it doesn't recognize enough of his original product. The $81.7 billion GOP version of the budget bill passed though both houses earlier this week, instead of the $83.3 billion budget plan the Evers administration had offered. 
 

Below is a photo of of Leo Spanuello and Senator LaTonya Johnson at an event that was held last week in Milwaukee. Senator Johnson is member of the budget writing committee. 


---

WMBA 2019-2020 State Board of Directors Election RESULTS
Congratulations to the newly installed Executive Committee and Board of Directors. Installation was held on June 12, 2019 for the 2019-2020 term.

The new WMBA Executive team is:

Leo Spanuello, President
Rob Helvey, President Elect
Steve Hansen, Treasurer
Chad Laipple, Secretary
Jan Brezina, Past President

To view the entire board, go to the Leadership web page on the WMBA web site. 

Below are a few photos from the WMBA Installation meeting with new Directors, Executive Committee and a group photo of the Past Presidents who attended.
 
---
Upcoming Events
2019 WMBA State Golf Outing
September 12, 2019
Grand Geneva Resort & Spa
Lake Geneva, WI 
The WMBA is excited to bring the 2019 Golf Outing back to one of the premiere Golf destinations in Wisconsin and all the of the Midwest.

Please join us at The Grand Geneva Resort & Spa on September 12, 2019.
| | |
| --- | --- |
| Location: | Grand Geneva Resort & Spa |
|   | 7036 Grand Geneva Way |
|   | Lake Geneva, WI 53147 |
|   |   |
| Date: | Thursday, September 12, 2019 |
|   |   |
| Cost: | $150  Individual Golfer |
|   | $600 Foursome |
|   | $40 Dinner Only |
|   | Registration includes: Boxed lunch, 18 holes of golf, cart, cookout buffet dinner, and prizes/awards. |
|   | Please register by September 1, 2019 |
All of the golf outing details can be found on the Golf Outing web page.



Registration deadline is September 1, 2019
 
Sponsorships are also available including:
Hole Sponsors
Lunch Sponsors
Dinner Sponsors
Beverage Cart Sponsors
Golf Cart Sponsors
Scorecard Sponsors

Details can be found on the Golf Sponsorship web page or register below.



Registration deadline is September 1, 2019
---
WMBA New Member Spotlight
We are recognizing new WMBA Member companies in the News Brief and on our website. This month we welcome Great Midwest Bank. Please see their narrative and description below and welcome them at events, on committees and include them in other association activities.




Great Midwest Bank is a Brookfield-based mutual bank specializing in residential lending.  Started in 1935, Great Midwest offers conventional fixed rate loans along with a variety of portfolio loan options, including construction, renovation, lot, bridge and multifamily loans.

For more information, go to: greatmidwestbank.com

 
---

Milwaukee Chapter Zoo a la Carte
Friday, August 16, 2019
Milwaukee Zoo - Tembo Trail Picnic Area
Back again this year is the great event at the Milwaukee Zoo with the WMBA Milwaukee Chapter. We will be at a new location: Tembo Trail Picnic Area.

For all of the details including Sponsorship opportunities, to go the Milwaukee Zoo a la Carte page and register.

Take advantage of the Early Bird Pricing through August 2,  2019.

Registration deadline is August 8, 2019
No Walk-ins accepted.
Sponsorships are also available including:
Lion Sponsorship - $100
Tiger Sponsorship - $50



Sponsorship registration ends August 8, 2019.

 
---
Milwaukee Chapter - Board Installation Ceremony
The Milwaukee Chapter held its installation of the 2019-2020 board officers and directors.  Congratulations to the new and returning board members.
 
2019-2020 Board Officers:
Teressa Rowley, President
Todd Snodgrass, President-Elect
Steve Luedtke, Treasurer
Jill Meier, Secretary
Margaret Haagensen, Past President
 
2019-2020 Directors:
Jean Daul
Kristen Krabath (new)
Amy Lirette
Mike Millsap
Miguel Ocampo
Matt Pierce (new)
Pete Salamone
Kim Schauer
Mimi Druck-Weitkum (new)

    Photo above are the three newest Directors: Matt Pierce, Kristen Bulfer and Mimi Druck-Weitkum.
---
Madison Chapter - Board Installation Ceremony
The Madison Chapter held its installation of the 2019-2020 board officers and directors on June 20, 2019 as Chad Laipple handed over the leadership to Amy Gile-Enge as the new President of the Madison Chapter. The new 2019-2020 Executive Committee is:

President - Amy Gile-Enge
President Elect - Mike Odden
Treasurer - Corey Randl
Secretary - Kristin Nesbitt

In addition, newly-elected board members for the 2019-2020 Madison Chapter Board are:

Joe Doyle
Debbie Hodge

Below are photos from the installation.
   
---
 Men, Women, and Mortgage Basics
While prior reports by LendingTree have found single women own homes at higher rates than men, the Consumer Finance Protection Bureau (CFPB) reports that women have less knowledge on mortgages than men, possibly leading to higher costs.
 
LendingTree reports that 21% of first-time buyers that were female were familiar with the types of mortgages available, compared to 27% of men. 
 
Data was compiled from the Consumer Financial Protection Bureau's National Survey on Mortgage Originations, which details borrower's experiences in getting a residential mortgage. The CFPB has conducted this survey in each quarter since 2014 to borrowers who recently obtained a mortgage to gather information on their experience on the process.
 
The report also found 47% of women that are repeat borrowers were familiar with different types of mortgages, with 56% of men being familiar with different mortgage types.
 
LendingTree stated that women were less familiar with the mortgage process for both first-time and repeat borrowers. The biggest disparity for first-time buyers was those familiar with "mortgage rates available at the time," with just 28% of women saying they were familiar. Thirty-seven percent of men said they were familiar with this topic.
 
Repeat borrowers had a large gap in knowledge about "different types of mortgages available," as 47% of women, compared to 56% of men, saying they were familiar with this topic.
 
The report found that 55% of women and 45% of men considered one lender/broker before applying for their mortgage. Just 1% of both men and women considered five or more lenders/brokers.  Also, 79% of women and 77% of men applied to just one broker/lender for their mortgage.
 
Those that applied to more than one lender/broker—19% of men and 16% of women—were looking for better loans.
 
The report added that there 6 million total home sales in 2018, with 22% from single women, and extra costs accrued from not shopping around have come to more than $1 billion. 
 
According to the survey, 79% of both male and female repeat borrowers had extensive knowledge of their credit score and credit history.
 
Mike Albanese is a reporter for DS News and MReport. He is a University of Alabama graduate with a degree in journalism and a minor in communications. He has worked for publications—both print and online—covering numerous beats. A Connecticut native, Albanese currently resides in Lewisville.
---
Bringing HECMs Forward: The Best Way to Serve Senior Borrowers
By Wendy Peel
June 24, 2019

Wendy Peel is vice president of sales and marketing for ReverseVision, San Diego, a reverse-mortgage software provider. She joined ReverseVision in 2015. MBA Insights recognized Peel as one of its 2018 Tech All-Stars; she has also been honored by HousingWire and Mortgage Professional America.
Over the past three years, more than 2,000 lenders and brokers have added the Home Equity Conversion Mortgage to their product mix--yet HECM volume remains a tiny sliver of overall loan production.
There's no shortage of eligible HECM borrowers. Every day, more than 10,000 Americans turn 62, the age of HECM eligibility. This group holds more than half of the estimated $12 trillion in U.S. home equity.
My observation is that qualified borrowers that could benefit from a HECM are not presented with the loan as an option, simply because traditional loan officers have neither been trained on the product nor do they have access to product selection and pricing engines that compare the merits of the HECM against borrowers' other options. Most senior borrowers will be presented with every other type of mortgage option by loan officers but will likely only be shown a HECM if they independently seek out a reverse mortgage specialist. By virtue of its absence in the comparative decision process, the HECM product is underrepresented and senior borrowers are underserved.
If you need proof, look no further than data shared by the STRATMOR Group at the 2018 ReverseVision User Conference. Analyzing its MortgageSAT survey data against overall lending production data, STRATMOR observed that approximately 1.3 million borrowers age 65 and older took out a home loan in 2017. Although many may have been qualified to be shown a HECM, the vast majority were likely not given the opportunity to see the unique aspects of this product.
The fact is nearly all seniors who purchase a new home or leverage their home equity will walk through the doors of a bank or traditional independent mortgage bank or broker and never speak to a reverse mortgage specialist. Most senior borrowers do not know to ask about HECM and reverse loan options because they assume that their loan officer will present them with the best products for their financial needs. These borrowers are unware that even if a HECM or reverse loan is the best financial product for achieving their retirement and financial goals, a traditional loan officer will almost never present them with this option.
A House Divided
Lenders have long siloed their HECM operations by setting up separate business divisions for HECM origination, or even by creating new, reverse-only corporate entities before entering the HECM market.
At one time, this approach made sense. Following the housing market crash in 2008, lenders of all stripes were worried about reputational risk. The HECM of that era was a different product than the program offered today, and it was not without its flaws. Though insured by HUD, early HECMs had fewer consumer protections than today's loans, so they carried reputational risk.
Additionally, HECM and reverse products are designed to serve borrowers with different financial objectives than the typical forward loan candidate, and must be processed differently than traditional mortgages. Understandably, these "differences" caused firms to create "different" entities to focus on them. Taken in combination with the fact that early reverse mortgage origination technology was unable to "speak" to lenders' core loan origination systems, the decision to silo becomes easy to understand.
Unfortunately, isolating HECM operations has had unintended negative side effects on both lenders and the consumers they serve.
First, treating HECM origination as a separate business feeds the myth that the HECM is a complicated product difficult for the average, "non-specialty" lender to understand--and therefore, "non-specialty" originators can't be expected to offer the product, even to qualified customers. In truth, claims that HECMs are difficult to originate are overblown. Because the HECM is so versatile, it has a lot of uses, some of which are complex--but the core concept and execution is actually pretty simple. The mortgage world already handles loan products that are different and complex in a seamless way. Consider construction, renovation, state bond down payment, relocation, bridge, medical professional and agricultural loans, just to name a few. HECMs could be included alongside these specialty options using a similar process.
Second, sequestering HECMs prevents sharing of resources and sales leads between a lender's forward and reverse teams, making HECM lending less efficient and profitable than it should be. The highest-cost element of loan origination is not technology, fulfillment or overhead--it's sales and marketing. Sales and marketing expenses are the primary limitations of the HECM product--not applicability, acceptance or fulfillment. Separating forward and reverse loan operations means doubling up on costly lead acquisition activities.
Third, segregating HECMs often leads to technology decisions being made in a vacuum. Instead of engaging their IT, operations and compliance functions to go through a formal vendor selection process, many lenders give their reverse mortgage division leaders carte blanche to negotiate contracts for enterprise-grade HECM origination software. This is troubling from a risk management perspective and can introduce inefficiency if the chosen reverse mortgage technology can't "speak" to the lender's forward LOS.
It's an expensive, self-limiting approach--and one that is no longer effective. That's because it undercuts lenders' ability to deliver tailored loan offerings and reinforces the notion that a HECM is a last resort "special offer" rather than a normal loan program, which in turn contributes to consumer discomfort with the HECM product. Worse yet, once doubling down on marketing costs proves unsustainable, HECM sales efforts are the first to go. As a result, many consumers who could benefit from a HECM never hear about the benefits of leveraging one.
Which brings us to our final and most important point: running HECM operations as a separate business is bad for consumers. This is a hard truth that can be uncomfortable for dedicated HECM only originators, many of whom chose their line of work especially because of their interest in helping senior borrowers. Unfortunately, the research is clear. Most borrowers 62 and older are never presented the HECM as a loan option. Specialized HECM operations likely do a great job of serving the customers they reach, but they don't reach enough customers.
'But I Have a Referral Program'
Lenders that expect referral programs to bridge the divide between disparate origination teams should think again. No amount of money is sufficient to incent loan officers, who've built their entire books of business on relationships, to hand their customers over to another LO. Nor do borrowers wish to be switched mid-stream to another loan officer when they have spent years building trust in their primary LO.
A Better Way
So, how should lenders who are interested in adding HECMs introduce the product? By using the same, disciplined approach they would apply to any other loan product.
Just as most lenders have experts on staff for specialized products like non-QM and rehab loans, it's perfectly appropriate to identify reverse mortgage specialists that can act as HECM concierges and assist the broader team with questions. Instead of isolating these experts in a separate division and treating them like referral partners, lenders should position them as trusted resources that enable every LO in the company to feel confident offering HECM loans.
At the California Mortgage Bankers Association's Western Secondary conference in July 2018, a panel of five private investors emphasized the importance of training LOs and setting them up to succeed with non-agency originations. That means not only teaching LOs the nuances and applications of these products, but also compensating those who apply their training. The HECM can be a surprisingly rewarding product for both lenders and LOs when managed this way.
Lenders should engage their forward IT and operations resources--not simply their HECM specialists--in selecting and implementing reverse mortgage software. IT teams have the knowledge and resources to ensure reverse mortgage technology is implemented properly and leverages all products to the fullest capacity, from initial qualification and education tools within the CRM all the way through to data collection and reporting.
By applying a consistent, centralized approach to assigning and managing HECM software licenses, IT can significantly reduce licensing costs and third-party risk. They'll also enjoy superior data management, which comes with a host of benefits ranging from more efficient reporting and management to more transparent LO compensation. Centralized tech management makes lead management easier and reduces acquisition costs, yielding higher marketing ROI. Further, by engaging IT, lenders can make HECM software support available through the standard help desk.
Now is the Time for Change
Compared head-to-head against other loan products, HECMs are often the more financially savvy choice for consumers--a fact not reflected by current HECM production. A HECM offers unique flexibility for seniors looking to age in place during retirement, much as first-time homebuyer programs help younger consumers with flexible qualifications and down-payment options. In 2017, the National Council on Aging led a research study showing that consumers clearly prefer HECMs over HELOCs in a blind comparison. With more than 10,000 Americans turning 62 every day, the potential for HECMs should be limitless.
But the numbers don't lie. The current, siloed approach is not the best way to serve the senior borrower whose circumstances it was designed to help. We are simply not reaching the majority of the borrowers that the product can serve.
The call for change is clear. While technology continues its evolution toward offering the HECM alongside more traditional loans, lenders must train loan officers on HECMs just as they do their other non-QM offerings. Integrating HECM processing and underwriting into existing teams will further normalize the product, and marketing HECMs alongside other offerings will save lenders money while improving the credibility of both the company and its HECM offering. All of these adjustments will provide a better experience for the consumer.
With regulatory changes that have made HECMs increasingly like traditional loans, and a market ripe with opportunity for growth, now is the time for lenders to gain a competitive edge by embracing HECMs as they would any other non-traditional loan product.
(Views expressed in this article do not necessarily reflect policy of the Mortgage Bankers Association, nor do they connote an MBA endorsement of a specific company, product or service. MBA Insights welcomes your submissions. Inquiries can be sent to Mike Sorohan, editor, at msorohan@mba.org; or Michael Tucker, editorial manager, at mtucker@mba.org.)
---
Upcoming Educational Webinars
Click here to view the calendar register for the upcoming webinars
---
Wisconsin Mortgage Bankers Association Online Store
The WMBA and the MBA have teamed up to bring you great access to the education components you need to stay current in the Mortgage Banking Business.
For every product purchased through the WIMBA-MBA store the WMBA receives a % back.  
Please use the link below to help support our Association!
Wisconsin Mortgage Bankers Online Store
Remember to check back often!
Return to Top