State News & Events
Best in Business - Nominations Open

2018 WMBA Annual Golf Outing

4th Annual Best in Business Awards

Chapter News & Events

Milwaukee Chapter - Zoo a la Carte

Madison Chapter Board Installation

MBA Update

Upcoming Educational Webinars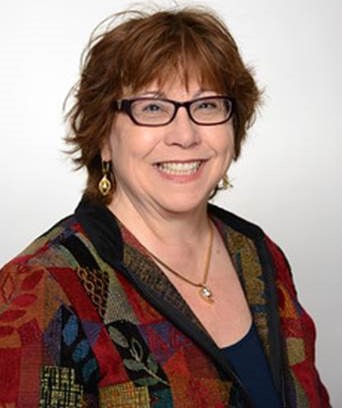 Dear WMBA Members:
It has been less than two months since the Board Installation Breakfast on June 7, 2018.   I am pleased to say we are already positioning our Association for a powerful year to contribute meaningful events, educational opportunities, networking, and a sense of community.  
Join a committee, become an active participant, follow our website, join our LinkedIn group, and attend the events and activities.
Review the progress of regulations and legal changes through our
Legislative Committee
, and join our
Single Family Residential Committee
to share information and ideas regarding market trends, new technology, general questions and concerns. 
Check out the
Educational Committee
, they will be highlighting a Fannie Mae Go to Meeting for the Top 15 most common guidelines in need of clarification, and the top 10 servicing concerns. Get ready to "enlist" in Boot Camp this year, for a day and a half of training and discussions.
Mark your calendar for the
State Golf Outing
 on September 12th at the Brute Course at the Grand Geneva Resort. The Milwaukee Chapter
Zoo A la Carte event
 on August 17th, is an absolute steal with parking, zoo admission, food tickets, and beverages for a reasonable price.    
Start thinking about the people you work with directly or indirectly who are outstanding in their field of expertise.  Nominate them for
Best in Business,
it is an honor to be nominated, and go through the nomination process for a wonderful evening with your peers for the award presentation on October 25th.
Keep the Association in the loop of your community and charitable activities so we can showcase them on through our
Communication and Public Relations Committee
posting pictures and comments on the website and at LinkedIn.   
The best opportunities are referring a new member to the
Membership Committee,
and have one of our Membership Ambassadors make sure they are in the loop.
Stay active, Make Your Mark.
"The ones who are crazy enough to think they can change the world, are the ones who do".  Steve Jobs
 Regards,
Jan Brezina
WMBA President 2018-2019
National Mortgage Insurance Corp.
jan.brezina@nationalmi.com
262-347-8156
4th Annual Best in Business Awards - NOMINATIONS OPEN
The WMBA Best in Business awards were created in 2015 to recognize the exceptional work of individual employees and the commitment they have to the Mortgage Lending Industry. On October 25th we will present the winners of the 4th Annual Best in Business Awards. This year the award categories are:
| | | | |
| --- | --- | --- | --- |
| Mortgage Banker of the Year | Best Industry Service Provider | Community Involvement  | Rising Star |
| Best in Servicing | Best in Leadership | Best in Processing | Best in Underwriting |
| Best Loan Originator - Credit Union | Best Loan Originator - Community Bank | Best Loan Originator - Large Bank | Best Loan Originator - Mortgage Banker |
 Additionally, a Lifetime Achievement Award will be selected by the Nomination Committee. This committee consists of a large, diverse group of directors from the WMBA Board, Madison and Milwaukee Chapter board members, and a group of other members of record who will screen all nominations.

NOMINATIONS ARE NOW OPEN! Please go to the 2018 Best in Business Nominations Survey for the category descriptions and to nominate your peers for this prestigious honor.
Return to Top
---
Upcoming Events
2018 WMBA Annual Golf Outing
September 12, 2018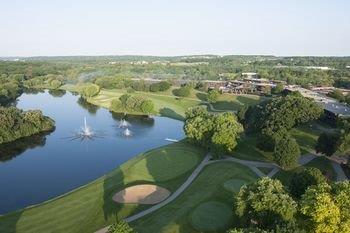 The Brute Course - Grand Geneva
Grand Geneva Resort
7036 Grand Geneva Way
Lake Geneva, WI 53147

This year we move the event to the beautiful Grand Geneva Golf Resort on The Brute Course, rated one of the best in the Midwest. Join us on September 12th for a fun day of golf and networking. In addition to golfing, we have many sponsorships available including:
Hole Sponsors
Pre-Golf lunch
Post-Golf Dinner
Cart, Beverage or Score Card Sponsors
If you are interested in Sponsorship Opportunities, go to the website page for details. To register for the golf event, click on the link below.




Return to Top
---
4th Annual Best in Business Awards 
Best in Business Awards Event
October 25, 2018
Milwaukee Marriott West
W231N1600 Corporate Ct
Waukesha, WI 53186

Celebrate the Best in Business with WMBA! Join your colleagues on October 25 as we announce the winners of this year's awards and celebrate the best in the Wisconsin Mortgage Industry. Sponsorship details for this event can be found here. Nominate your peers for the awards at the 2018 Best in Business Nomination Survey.


Return to Top
Milwaukee Chapter Summer Event - 2018 Zoo a la Carte
Friday, August 17, 2018
Milwaukee Zoo - Giraffe Woodlands Picnic Area
5:00 - 9:00pm

HURRY - Early Bird Pricing ends August 1, 2018.
Price includes parking, admission to zoo, unlimited soda, adult beverages, $10.00 in a la carte food tickets for adults ($5.00 for Children 12 & under). Registration must include mailing address where tickets should be sent. 

Please register by August 9, 2018.

Sponsorships are also availe for this event. For all of the details and to register, click below.
  
 
---
Madison Chapter Board Installation

On July 19, 2018, the Madison Chapter held the Installation Ceremony for their newly-elected members of the Madison Chapter Board for the 2018-2019 term.The new chapter leaders are:

President - Chad Laipple, US Bank Home Mortgage
President Elect - Amy Gile-Enge, Capitol Bank
Secretary - Laure Bollinger, Knight Barry Title Services
Treasurer - Korey Frey, Johnson Bank


2018-2019 Madison Chapter Board Installations

   
---
 
 The Coming Exodus of Older Homeowners
July 17, 2018
The Baby Boom generation (1946-1964) has an enormous housing market footprint, inhabiting 32 million owner-occupied homes and accounting for two out of five homeowners in the United States with an estimated value of $13.5 trillion. And when they decide to divest, said Fannie Mae, Washington, D.C., the impact could spur fears of a "bursting generational housing bubble."

In a report, The Coming Exodus of Older Homeowners, the Fannie Mae Economic and Strategic Research Group said departures of these older adults from the homeownership market--for rentals, senior care facilities or by reason of death--will accelerate as the large Baby Boom generation continues to age.
 
"With the oldest Boomers now advancing into their 70s, the beginning of a mass exodus looms on the horizon, spurring fears of a bursting 'generational housing bubble' in which homeownership demand from younger generations is insufficient to fill the void left by multitudes of departing older owners," wrote authors Dowell Myers, professor at the University of Southern California; and Patrick Simmons, Fannie Mae Director of Strategic Planning. Further, the authors warned a "fumbled" intergenerational handoff "would reverberate through the housing market and economy."
Having said, that, the authors note Baby Boomers have not yet begun to depart homeownership in substantial numbers; in fact, the number has increased over the past several years, according to Census data, "indicating no diminishment in the intensity of Boomer homeownership demand."

 
---
MBA's Summit for Women in Real  Estate Finance
Still time to register!
When women come together and support one another, we all rise. mPowering You, MBA's Summit for Women in Real Estate Finance, is a once-a-year opportunity to surround yourself with a room full of women who are in your corner. On October 13th in Washington, D.C., hear from an inspiring speaker line-up and participate in meaningful dialogue around career advancement and navigating shared workplace challenges.

Together, we will turn our passion into focus, pride into power, purpose into influence and energy into action. Together, we will create solutions.  The value of women supporting women is undeniable. Rise to the occasion, join us!  To register, click here.
---

Real Estate Pros are a diverse bunch, let's find more
HomeMarket Update
by Steve Randall16 Jul 2018
 
There's no typical person in the real estate and mortgage industries; professionals come from diverse backgrounds and a new initiative aims to shout about that.

Career Building Communities is a collaboration of 29 real estate organizations, representing more than 10 million jobs, with the mission to highlight diverse career paths available in the industry.

Through its website careerbuildingcommunities.org the alliance hopes to help fill the millions of jobs available in the sector and attract talent including students, educators, career changers and others to explore the unlimited opportunities in real estate careers.

The Mortgage Bankers Association, Realtors Land Institute, CoreNet Global, Association of Foreign Investors in Real Estate, and National Multifamily Housing Council, are among those who have joined the initiative.

"Nobody grows up saying they want to be a corporate real estate executive," says Angela Cain, Chief Executive Officer of CoreNet Global, "This new website is the perfect starting point for raising awareness about a dynamic career most job seekers don't even know exists. CoreNet Global is proud be part of the coalition of real estate-related associations focused on building a pipeline of talent."
 
---
Upcoming Educational Webinars
Click here to view the calendar register for the upcoming webinars
---
Wisconsin Mortgage Bankers Association Online Store
The WMBA and the MBA have teamed up to bring you great access to the education components you need to stay current in the Mortgage Banking Business.
For every product purchased through the WIMBA-MBA store the WMBA receives a % back.  
Please use the link below to help support our Association!
Wisconsin Mortgage Bankers Online Store
Remember to check back often!
Return to Top