State News & Events
Legislative Update - George Klaetsch

Consider Being an Exhibitor at the 2018 Real Estate Finance Conference!

Freddie Mac Home Possible Presentation
Chapter News & Events

WMBA Members,
 
This is a very active time of year for our Association.  In February, the WMBA will be hosting Freddie Mac Home Possible Presentations in the Appleton (2/13), Madison (2/14) and Milwaukee (2/15) markets. We will also hold our largest event for the year, our 44th Annual Real Estate Conference on April 16/17 at the Hyatt hotel in Milwaukee.

Governor Walker is scheduled to speak at the conference along with several other industry experts. There will be breakout sessions that will focus on the different roles of our industry.  We hope that you will attend and pass the word along to other mortgage industry stake holders to participate in the WMBA's flagship event.
 
Thank you for being a WMBA member. Please let me know if I can help in anyway. 
 


Joe Doyle
WMBA President 2017-2018
Legislative Update - George Klaetsch

Dual Sheriff Sale Proposals Pass State Assembly
 
On January 23rd the Wisconsin State Assembly passed two bills that would afford counties optional tools to ensure additional bidders and increased competition for foreclosed properties that have gone to sheriff sale.
 
The WMBA has been working with bi-partisan authors – Rep. Terry Katsma (R-Oostburg) and Rep. Evan Goyke (D-Milwaukee) for the past year on the legislation that now is before the State Senate for their consideration.   If the Senate passes both bills in their current form, they will be delivered to Governor Walker for his consideration. 
 
The intention for both bills is to address a small number of delinquent landlords who acquire new rental properties at sheriff auctions and turn a profit by manipulating loopholes in the system, while the properties rack up code violations and taxes go unpaid.
 
Assembly Bill 690 allows counties to host sheriff sales of foreclosed properties through an internet-based auction.  The intent of the internet-based auction would make the bidding more accessible and transparent for bidders and future home owners interested in the properties.
Assembly Bill 691 creates an affidavit process that would prohibit a buyer from acquiring a new property at a sheriff sale if the buyer is more than 120 days delinquent on property taxes or building code violations of properties in which they currently own.
 
As mentioned, the WMBA played a central role in crafting and amending the legislation from its original drafting through passage in the Assembly.  A special thanks to Ken Dickson, Nick Foshag, Shawn Hillman and Cheryl Paul for their engagement and counsel throughout the entire process.  Both bills in their current form (while not perfect) protect the residential lending industry from unnecessary delay and confusion as a result of the internet-based auction and affidavit proposals.  
 
 
January Special Election Results Fill Three Vacant Legislative Seats
 
As a result of late 2017 appointments, resignations and passings; Wisconsin conducted three special elections in January 2018.  The special elections resulted in the following:
 
Senate District 10 – Senate-elect Patty Schachtner.  Schachtner, the St. Croix County Medical Examiner and Somerset School Board Member will fill the remainder of former State Senator Sheila Harsdorf's term through 2020.
Assembly District 58 – Representative-elect Rick Gundrum.  Gundrum, the Washington County Board Chair will fill the remainder of former State Representative Bob Gannon's term through 2018.
Assembly District 66 – Representative-elect Greta Neubauer.  Neubauer, the former legislative aide will fill the remainder of former State Representative Cory Mason's term through 2018.
Return to Top
---
Consider Being an Exhibitor at the 2018 Real Estate Finance Conference!
April 16-17, 2018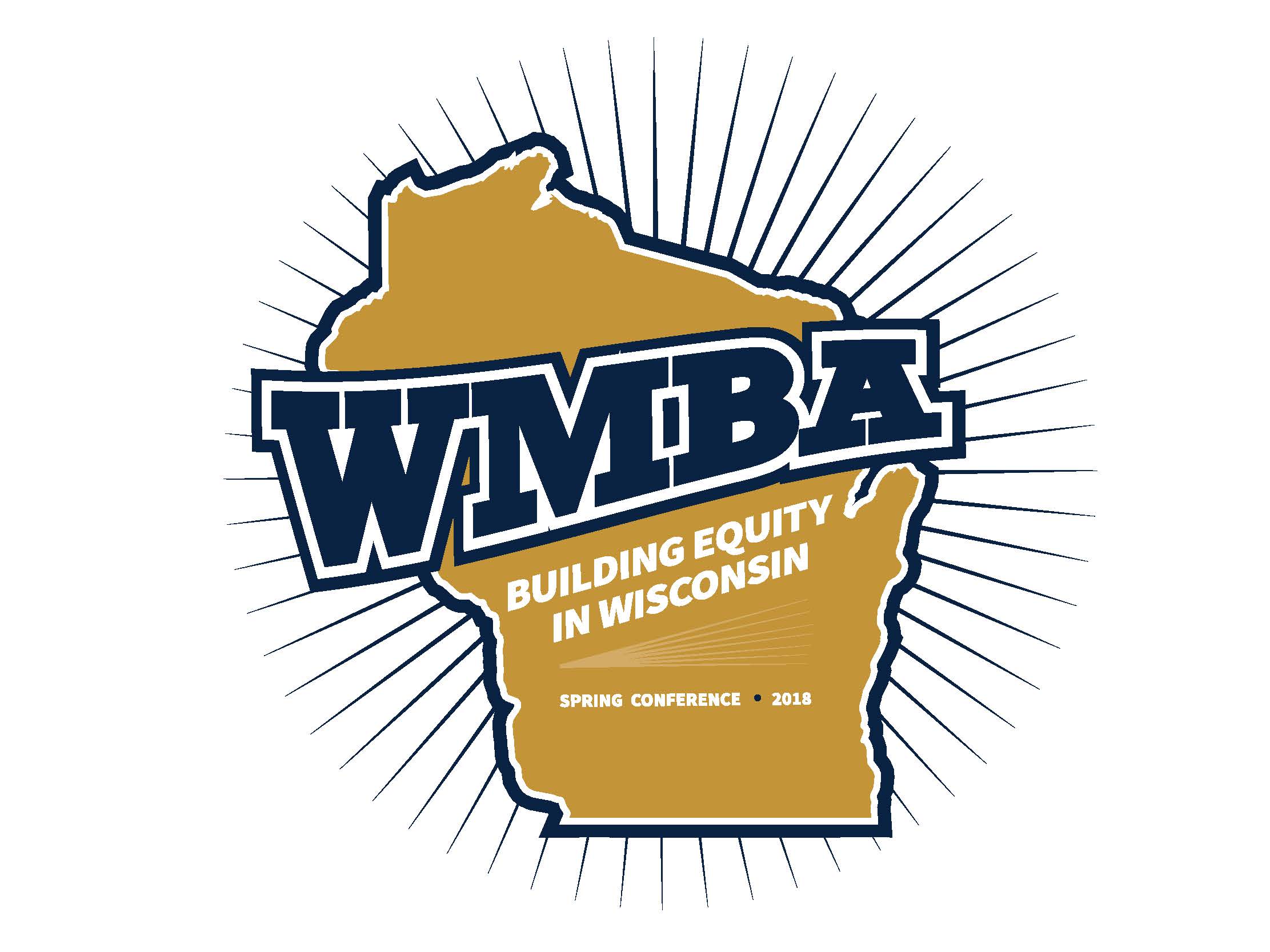 Hyatt Regency - Milwaukee
Milwaukee, WI

Dedicated exhibit time scheduled to network with over 275 Mortgage Banking Professionals. Single and double exhibits available. Register today.




Return to Top
---
Freddie Mac Home Possible Presentation





February 13-15, 2018
February 13 - Appleton
February 14 - Madison

February 15- Milwaukee

8:00-11:00 a.m.
Members $25
Non-Members $35
Realtors $20


Return to Top
Madison Chapter Upcoming Events

Members have been receiving notifications/registration information on our upcoming events from the WMBA. We hope you'll consider attending 1 or more of them. A full report on these will be included in future reports.
---
February 21, 2018
Lender's Down Payment Assistance Training
Dane County UW Extension Offices
5201 Fen Oak Drive

Two sessions to choose from!
Morning: 8:30-11:30 a.m. /Afternoon: 12:30-3:30 p.m.
$15 per attendee
$20 per attendee (onsite based on availability)



Return to Top
---

February 22, 2018
Housing Trends & The Economy

Coliseum Bar, Madison
11:15 am - 12:30 pm
$25 per attendee
Register by February 14 (registrations will not be accepted at the door)

 

 
---
Milwaukee Chapter
Return to Top
CRE Originators Expect 'Strong' 2018
Commercial and multifamily mortgage originators expect another strong year according to the Mortgage Bankers Association's 2018 CREF Outlook Survey.

Nearly four in five (78 percent) of top commercial/multifamily firms expect originations to increase in 2018, with nearly one-fourth (22 percent) expecting an overall increase of 5 percent or more across the entire market. When forecasting just their own firm's originations, nearly half (47 percent) expect to see an increase of 5 percent or more in 2018.

"Mortgage bankers look to 2018 as another growth year for the commercial and multifamily mortgage markets," said MBA Vice President for Research and Economics Jamie Woodwell. "The majority of top firms expect a 'very strong' appetite from lenders and a 'strong' appetite from borrowers to drive commercial mortgage originations higher."

Woodwell said tax reform and regulatory relief are expected to benefit the overall market, "though rising rates are expected to be a drag. The outlook mirrors much of what we saw in their 2017 outlook."

Other takeaways from the 2018 survey:
Lenders remain eager to make loans. All respondents reported in 2017 lenders had a "strong" or "very strong" appetite to make new loans and 93 percent expect lenders' 2018 appetite to be "strong" or "very strong," with 59 percent expecting "very strong" appetite and 33 percent expecting strong appetite.
Borrowers are eager to take out loans. Ninety-three percent of originators reported in 2017 borrowers had a "strong" or "very strong" appetite to take out new loans and 74 percent expect borrowers' 2018 appetite to be "strong" or "very strong," with 59 percent expecting "strong" appetite and 15 percent expecting "very strong appetite.
A full 100 percent of originators reported in 2017 their own firm had a "strong" or "very strong" appetite to make new loans. A lower share (89 percent) expect their own firm's 2018 appetite to be "strong" or "very strong."
Most originators expect the market to grow in 2018 (and their own firms to grow more quickly). Nearly one-fourth of respondents (22 percent) expect total market originations to increase 5 percent or more in 2018. Nearly half (47 percent) expect their own originations to increase by 5 percent or more.
The survey reported a wide range of opinions about how origination volumes for specific capital sources will change in 2018. Originations are generally expected to be flat or increase for commercial mortgage-backed securities (23 percent anticipate growth > 5%), life insurance companies/pensions (12 percent anticipate growth > 5%), bank portfolios (12 percent anticipate growth > 5%), FHA (17 percent anticipate growth > 5%) and Fannie Mae and Freddie Mac (24 percent anticipate growth > 5%).
Loan returns and risks are both expected to increase slightly in 2018.
Majorities of originators expect 10-year Treasury rates, office capitalization rates and retail cap rates to rise, and for apartment cap rates and industrial cap rates to remain flat.
Majorities also expect short-term interest rates and long-term interest rates to have potentially negative impacts on the markets, and for regulatory relief and tax reform to have potentially positive impacts. Majorities expect new construction activity and GSE reform to have little potential impact.

The 2018 MBA CREF Outlook Survey took place between November 28 and December 22, 2017. The survey request was sent to leaders of 60 of the top commercial/multifamily mortgage origination firms, as determined by MBA's 2017 Annual Origination Rankings Report. The survey had a response rate of 50 percent. Percentages shown are calculated based on applicable responses. Non-responses and "n.a." responses are excluded from the percentage denominator.



Return to Top
 
---
Experts Weigh in on What the 2018 Housing Market Will Bring
Full Story Available Here
Return to Top
---
Three Big Policy Trends for 2018
 
Full Article Available Here
---
Upcoming Educational Webinars
Click here to view the calendar register for the upcoming webinars
---
Wisconsin Mortgage Bankers Association Online Store
The WMBA and the MBA have teamed up to bring you great access to the education components you need to stay current in the Mortgage Banking Business.
For every product purchased through the WIMBA-MBA store the WMBA receives a % back.  
Please use the link below to help support our Association!
Wisconsin Mortgage Bankers Online Store
Remember to check back often!